CONSOR® Intellectual Asset Management
has been a global industry leader in
Intellectual Property
valuation, expert witness services, monetization assistance, licensing strategies and more for the last 25 years. CONSOR's core areas of expertise are the valuation, management, and licensing of intangible assets. They are proud to be the only market-based consulting firm specializing in intellectual property.
Litigation Support
- CONSOR® offers a variety of services to accommodate a wide range of IP litigation needs, including Expert Witness Services, Intellectual Property Valuation and Damages Analysis, Infringement and Confusion Analysis, Customs and Practices Consulting, and Bankruptcy and Disposition Support. CONSOR's areas of expertise cover all types of IP and intangible assets that can be the subject of litigation, including:
Patents & Technology
Trademark & Corporate Brand Assets
Sports & Events Licensing

Celebrities & Publicity Rights
Copyrights, Media & Entertainment Assets
Estate & Tax-Related Issues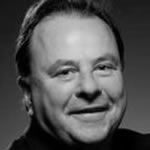 Weston Anson
, Chairman of CONSOR®, is a seasoned
Licensing Valuation and Marketing
professional with a long history of successful programs at firms such as Booz-Allen & Hamilton, Playboy Enterprises and Hang Ten International. He holds a Masters degree in Business Administration (honors) from Harvard University and is active in all of the major international trademark and intellectual property associations as a speaker and an officer.
As an important part of his career today, Mr. Anson is a world renowned
IP Expert
with testifying experience in the United Kingdom, Europe, and in state, federal, tax, bankruptcy, and probate courts in the U.S.; as well as in arbitration and mediation. In trial testimony, multiple depositions, and numerous rule 26 reports, his expertise has been established and reaffirmed. His litigation clients include roughly half of the largest 100 U.S. law firms.
Mr. Anson's notable cases range from: the largest trademark jury award in history to adidas of $304.6 million; the successful litigation of Woody Allen vs. American Apparel: a $5 million settlement in a right of privacy and publicity case; the Upaid Systems matter: a $70 million settlement in a computer/telecom patent case; and the Chevron-Donzinger/Ecuador case: decision barred Ecuador from collecting a $9.5 billion judgment against Chevron. In addition Mr. Anson has been involved in other famous cases, such as the landmark Jesse Ventura case in which the eighth circuit court of appeals noted "Anson's qualifications are quite impressive, and certainly more so than those of some experts whose testimony this court has permitted."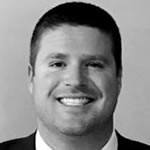 Jeff Anderson
, Director of Valuation & Analytics at CONSOR®, performs
Valuations of Intangible Assets and Intellectual Properties
for corporate litigation and business / transaction purposes.
Mr. Anderson's project work spans the full spectrum of the intellectual property realm. Industries worked on include: software, banking, entertainment, construction, retail, energy, and manufacturing. He has managed projects involving: valuation for litigation; sale / purchase valuation and negotiation; license structuring and negotiation; estate valuation; and valuation in expropriation and foreign markets.
Specifically, Mr. Anderson has assisted in creating and implementing financial models utilizing extensive ad hoc analysis and statistical methods in determining economic damages for trademark, copyright and patent infringements; breach of contract; tortious interference; and misappropriation of data / information. He has also assisted clients, their legal counsel, and in-house expert witnesses in deposition and trial preparation and strategy.
View CONSOR's Consulting Profile
.
How have celebrity scents become huge licensing opportunities? Do you smell that? Fee-fi-fo-fum, I smell the growth of celebrity scents. Yes, not only is celebrity licensing in general seeing tremendous growth opportunities, but in particular, the business of licensing celebrity scents is experiencing a steady rise.
---
Weston Anson
The demand for economic damages analysis and valuation for litigation, arbitration, and mediation is ever-growing. Elements of IP and intangible assets affect disputes in nearly every area of law, from real estate to complex software transactions. Expert Witnesses, Valuation & Damages discusses how to best use experts, when to hire them, how to find good ones, and how to test whether they have adequate knowledge.
---
Weston Anson
In a time of great economic, social and political change in the world, intellectual property is more important than ever. Given the current trouble surrounding businesses and portfolios, clients are actively seeking legal guidance and advisement to make wise decisions about intellectual property. IP Valuation and Management is an easy-to-use, concisely thorough reference. This book delves into how intellectual property is defined, grouped, valued, managed and monetized.
---
Weston Anson
Law school prepares students to be lawyers, but once they reach the real world, new attorneys often find they lack needed business knowledge. Not only are they uninformed about the management of their firms, but they are also unprepared to understand the needs of business clients. The Attorney's Guide to the Business Mind tackles this issue head on.
---
Weston Anson
This handbook is intended as a useful document for intangible asset management inquiries, with a special emphasis on licensing, transaction due diligence and bankruptcy. It attempts to help improve the management of companies with underleveraged intangible asset portfolios. Relevant exhibits, case studies, common terms, and a detailed index are also included.
---