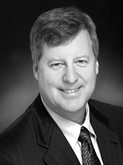 Ole E. Haaland, PE
, has thirty four years experience in
Power Production, Design, Construction, and Commissioning
, with 30+ years managing people and projects. Mr. Haaland's experience is in conventional, nuclear, and alternate fuel power plant mechanical and electrical systems. He has performed as Project Manager, Construction Manager, and Commissioning Manager for several Greenfield power projects.
Mr. Haaland held a senior reactor power operator's license and a number of senior engineering positions at the New York Power Authority prior to joining ANNA. Mr. Haaland received his BSME from the New York Institute of Technology and is a registered professional engineer in many states. He was recently elected to the EGSA Board of Directors for 2015-2017.
Litigation Support
- Ole Haaland conducts root cause analysis investigations for counsel representing Plaintiff and Defense. When needed, he provides expert witness testimony for power plant design, construction, and operational failure issues and for parties involved in contract disputes.
Areas of Expertise
:
Switchgear
Voltage Regulators
Turbine Generators
Control Systems
Hydro Generators
Diesel Generators

Condensate Polishers
Feed Water Heaters
Main Condensers
Moisture Separators
Electrical Breaker Failures
Operational Failures
View Ole Haaland's Consulting Profile
.