PRESS RELEASE DETAIL 78
A Press Release is one of the most cost-effective tools there is. Build credibility by publicizing your company events, performances, and other newsworthy items. Contact Us to feature your Press Release.
Return to Press Releases List
8/22/2014 12:00:00 AM
Experts.com Expands Its Expert Witness Assisted Search And Fulfillment Services for Attorney, Business, and Media Clients
---
PRWEB), August 28, 2014

In the business of marketing and fulfilling expert-witness-related services for the past twenty years, Experts.com has evolved into a highly functional, user-friendly website. Clients can search for expert witnesses and consultants on their own, communicate their specific needs, and negotiate fees and terms of engagement without the interference of a broker or the added costs of marked-up fees.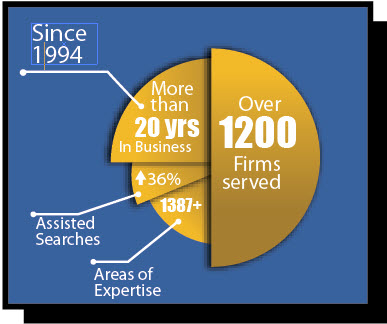 Although searching the website can be done 24/7, for free, and without having to sign-up, it has not replaced the personal touch and human interaction that is often lacking on the Internet. The "self-service" approach, where people are left to interact with automated systems, can be frustrating and time-consuming. Nabil Zumout, CEO of Experts.com and an attorney himself says, "It is very difficult to create an automated system that can address the unique needs of every client and the nuances of each case. That is why we have augmented our online-search experience with a live Assisted-Search & Fulfillment service."
In light of increasing demand, Experts.com has recently expanded its team of legal professionals assigned to Assisted-Search requests from clients looking to hire experts, with specialized knowledge, for either litigation or business needs. "Having served over 1,200 law firms around the country, and some clients overseas, we understand that attorneys are busy and time is money. If you're looking for an expert witness and are short on time, our legal team will take the search off your hands in a thorough, efficient manner. After all, that is what we do and we do it well," says Zumout.
The personal attention given to each client gives Experts.com a distinct advantage over its competition. After Experts.com receives a request for an Assisted-Search,
The Assisted-Search request is assigned to a professionally trained, legally educated staff member within 24 to 48 hours.
Every expert, who may be qualified to assist the client, is interviewed to make sure the case falls within his or her area of expertise.
After completing the interviews, the client is provided with a written summary of each interview along with the name, contact information, and qualifications of each per-qualified candidate.
Separately, an online case-file is created for each Assisted-Search request, containing the profiles of each candidate for 24/7 accessibility.
After a few days, the staff member follows up with the client to make sure that the first round of interviews yielded positive results. If not, the staff member expands or revises the search parameters based on the client's feedback and direction.
Experts.com prides itself on customer satisfaction and excellence in service. "We focus on cultivating and maintaining relationships. Being fully accessible to our clients and members is the key to our continued growth. We know we have to earn the business one customer at a time,&quote; added Zumout.
Experts.com does not broker the engagement between the client and the expert and does not mark-up the expert's hourly fees.
ABOUT EXPERTS.COM - KNOWLEDGE CONNECTED!TM
Since 1994, Experts.com has offered expert witnesses and consultants worldwide an effective platform to promote their services and expertise to legal professionals, the media and business clients worldwide. Experts.com does not broker the engagement between its clients and members and does not mark up its members' fees. Clients may search the website for expert witnesses and consultants in over 1380 areas of expertise or have Experts.com's knowledgeable staff complete an Assisted-Search on their behalf. For more information, please visit us at Experts.com or Contact Us at 1-866-2-EXPERTS.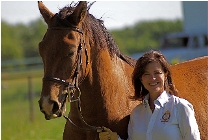 Bridget R. Brandon
ASEA Certified Senior Equine Appraiser & Expert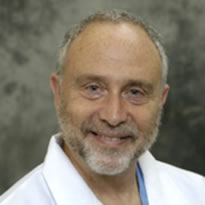 Lloyd Marks, MD, MBA, FACC
Consultant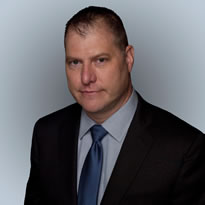 John Peck
Principal Engineer / Expert Witness Consultant