PRESS RELEASE DETAIL 97
A Press Release is one of the most cost-effective tools there is. Build credibility by publicizing your company events, performances, and other newsworthy items. Contact Us to feature your Press Release.
Return to Press Releases List
1/25/2021 12:00:00 AM
Panorama Consulting Group Releases 2021 Top 10 ERP Systems Report
---
Panorama Consulting Group Releases 2021 Top 10 ERP Systems Report
GREENWOOD VILLAGE, Colo., --The business transformation and ERP consulting firm, Panorama Consulting Group, recently released an independent report highlighting the ERP vendors and ERP systems that Panorama's consulting team has found to be innovative and strong in functionality.
"Most ERP vendors can support all the basic functionality organizations need; advanced functionality is typically what differentiates one vendor from another," said Alan Salton, Director of Innovation at Panorama. "You must decide what advanced functionality is most important to your business."
The report discusses the importance of executive buy-in and alignment. The report also outlines other essential components of preparing for ERP selection, such as building a project team. Organizations can use the report as a starting point to determine where they need guidance.
"When determining what business processes your new ERP software will need to support, it's important to conduct requirements gathering sessions," said Salton. "These sessions should include employees from across the organization, which is not only helpful in capturing pain points but also in educating employees about end-to-end workflows and how their work affects downstream processes."
About The 2021 Top 10 ERP Systems Report
Panorama Consulting Group developed The 2021 Top 10 ERP Systems Report to provide ERP selection guidance to organizations across all industries that are evaluating ERP systems. The report can be downloaded here: www.panorama-consulting.com/resource-center/top-erp-systems-report/.
About Panorama Consulting Group
Panorama Consulting Group is an independent, niche consulting firm specializing in business transformation and ERP system implementations for mid- to large-sized private- and public-sector organizations worldwide. One-hundred percent technology agnostic and independent of vendor affiliation, Panorama offers a phased, top-down strategic alignment approach and a bottom-up tactical approach, enabling each client to achieve its unique business transformation objectives by transforming its people, processes and technology. Panorama's services include ERP Selection, ERP Implementation, ERP Contract Negotiation, ERP University, Digital Strategy, Technology Assessment, Change Management, Human Capital Management, Business Process Management, M&A Integration, Turnaround Analysis, Crisis Management, Financial Restructuring, Operational Restructuring, Project Auditing & Recovery and Software Expert Witness Testimony.
View Panorama Consulting Group's Expert Witness Profile and Consulting Profile on Experts.com.

John Booth
Director & Principal Consultant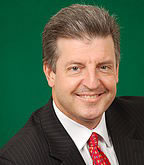 Frank Carr
Compensation and Employment Expert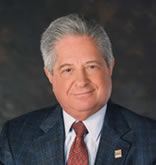 Lawrence H. Jacobson
Attorney at Law · Expert Witness · Litigation Consultant