The Law Office of Daniel J. Knight
is a legal practice focusing on all residential
Real Property and Construction Law
. They draw on decades of experience to help clients understand where their case or project stands in relation to construction defects.
Having built, remodeled, moved, and manipulated countless structures, the professionals at The Law Office of Daniel J. Knight have real life experience to help build and repair based on tested design methodologies and systems. In addition to real property services, they offer representation for
Construction Defect and Construction Management
issues relating to:
Land Use
Property Purchase and Sale
Entitlements
Site & Foundation Work
Breach of Duty by Realtors and Representatives

Structural Remodels
Finish Work and Remodel
Underground &
Utility Services
Public Works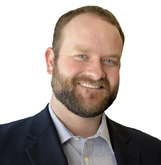 Principal, Daniel J. Knight, Esq., MS
, specializes in
Construction Law Consulting
and serves as a knowledgeable
Contsruction Defect Expert Witness
.
Background
- A third generation California contractor, he founded Dan Knight Construction & Plumbing in 2006 which has been operating as a General Engineering, General Building, and Plumbing construction company. In 2010, Mr. Knight returned to school, earning a BS and MS in Accounting and is currently working on passing the four sections of the CPA examination. While studying for the CPA exam, he decided to attend Law School. Running Dan Knight Construction & Plumbing through college and Law School, Mr. Knight graduated from the Santa Barbara Colleges of Law with a Juris Doctorate and dual certificates of concentration in Business Law and Family Law. While waiting on Bar Exam results, he also studied for and passed the California Real Estate Brokers' Exam.
Mr. Knight is currently practicing construction law and serving as an expert witness in the construction industry. Most recently, he was hired to lecture at Cal Poly, San Luis Obispo Polytechnic University in the Construction Management Department teaching: Construction Law, Construction Accounting, Introduction to Construction Management, and Building Engineering Systems, MEP. In addition, he is a Part-time Lecturer at Cuesta Community College in San Luis Obispo, teaching Construction Business Management and Managerial and Financial Accounting.
View Daniel J. Knight's Expert Witness Profile
.