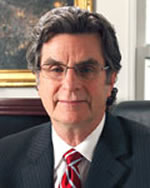 "Now that the administrative law judge ordered Heather into the regular fourth-grade classroom, none of the teachers want to have her, Maybe we shouldn't have filed for a due process hearing against the school. I think it backfired on us. How are we ever going to work together again?"
"I don't know how the regular education teachers are going to work with Heather after they know what this school went through during the hearing. I'm not sure that I ever want to see that parent again. I'm angry that she didn't believe we were doing the best we could for her daughter."
Those comments reflect the common feelings of a parent and a school administrator, respectively, at the end of a special education due process hearing. It's a time when the walls of discontent, disagreement, and dissatisfaction often seem even higher and stronger than before.
Both sides end up wondering if they should have done something differently. Parents often question if they did the right thing by pushing for what they believed to be the rights of their child. The school district wonders whether it should have given the parents what they wanted in the beginning or if the district should have fought harder for its position.
Emotions are on edge, people stop talking to each other, and often the most important issue is overlooked- how do we move on from here to benefit the student?
A Family Spat
Here are a few ideas school leaders might consider.
Understand the dynamics of a due process hearing.
The administrative hearing is like a situation where two siblings are arguing in a family. The argument escalates until someone gets hurt, either physically or emotionally. Neither person is willing to give in or cry "uncle." Then one of them goes to a parent and says, "I can't take it anymore, please help me. I know I'm right, please tell him (or her) to stop."
In a healthy family situation, a parent will usually respond by sitting both down and asking about the problem. Having heard both sides, the parent may ask them to come up with a solution on their own or may decide for them. Either choice results in a decision that is meant to move the situation forward.
In some cases, the intent may be for the parent to divert the dispute and focus the warring parties on something different or, at least, on a new direction. It's not much different with due process disputes in special education.
Settlement is only the beginning.
Once a dispute is settled by virtue of an administrative decision, the hard work is just beginning. Both sides of the dispute need to count to 10, take a deep breath, and honestly assess where they are and where they need to go.
The important element in all this is the pupil, and both parties need to focus on that. No matter what was said during the hearing process about the other side, no matter how deep the hurt and anger, it needs to be set aside and a new direction has to be set.
Thejudge's decision is the starting point, no matter how unfair either side may feel it is.
A Child Focus
Focus on the child, not the dispute.
Putting the past behind and focusing on the child is the attitude that ensures the education process will work. If the school district was ordered to include Heather in a regular fourth-grade classroom with the appropriate supports and modifications, the district has to determine how it will achieve that goal, not how it is going to prove it is doing everything it can for the pupil. This is an attitude of litigation, one that will only continue to strain relationships and cause the situation to worsen.
The parent who was ordered to accept the child study team's evaluations and classification of his or her child must have the attitude of acceptance. The parent needs to move on with a focus toward working along with the school to achieve a clear objective for the child rather than, as maybe in the past, documenting the district's perceived mistakes and building a case against it. Attitudes like this on either side will open the wounds that were created by a battle of the will.
The attitude now must be one of moving forward together, no matter how hard that may seem for one side or the other, toward the design of a program that will benefit the pupil to the greatest extent possible. If one party is wrong, it will eventually become clear as both sides actively seek reconciliation and a positive working relationship with each other.
Trust the process, adopt a different attitude, and watch how working toward resolving issues around the pupil will bring to light the correct direction. Yes, this could have been accomplished before one side felt that a due process hearing was necessary, but pressures mount on both sides to the point where neither party is able to see the situation from the other's perspective.
When empathy is lost, the wall grows and the reinforcements are called in-the attorneys. You can stop focusing on the wall. Change the attitude and move forward with the child at the center. No wonder the governor wants vouchers."
A second staff member described a parent who called the high school very upset. He had just heard that his son might not be graduating and wanted to verifY it. The school secretary has just typed a list of students who were not graduating and the boy's name was on that list. The guidance counselor was out of the office. The secretary was unsure of her authority to answer the question.
How would you want your staff to handle these situations? and get rational, and we need time to find out the nature of the problem and get supporting data to respond.
Direct the caller appropriately. If it's a school-based problem, suggest the caller talk to the principal or counselor.
Don't exceed your authority. Support staff need to understand what information they are authorized to release. Don't put unwarranted pressure on them.
Stay calm. Remember, it's not you - it's the problem that has the person angry.
---
Dr. Edward Dragan, provides education expert consultation for high-profile and complicated cases. As an educator and administrator, he has more than 35 years' experience as a teacher, principal, superintendent and director of special education. He also has served as a state department of education official.

©Copyright - All Rights Reserved
DO NOT REPRODUCE WITHOUT WRITTEN PERMISSION BY AUTHOR.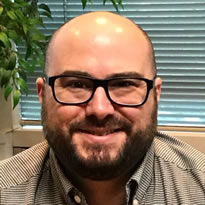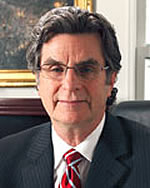 8/5/2014· Education & Schools
Harassment and Hostile School Environment Lawsuits
Harassment in schools can occur when a student is discriminated against on the basis of national origin, race, religion, disability, sexual orientation, gender, or other identifiable class. A school district may be found liable for harassment if there is no strong, widely disseminated, and consistently enforced policy prohibiting it and no effective complaint procedure is in place. Schools can also be held responsible for the consequences stemming from a failure to take immediate, appropriate steps to respond to a complaint about harassment or bullying, terminate it, and discipline the offending party, be it an employee or another student. When a school has knowledge that a hostile environment exists but does not act on this knowledge, it can be viewed as giving tacit approval to this activity. In such cases, school districts have been found liable for enabling hostile school environment that prevents students from learning.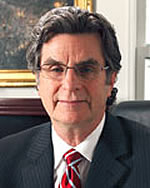 11/25/2014· Education & Schools
Applying and Piercing Governmental Immunity in School Liability Cases
When a student personal injury in a public school triggers litigation, plaintiff and defendant attorneys must address the concept of governmental immunity. In general, governmental immunity shields public schools from tort litigation and liability. Governmental immunity is not universally applicable, however, depending on how the facts of a specific case accord with state or provincial laws. This article is about how governmental immunity in public school cases might be pierced and how schools can determine whether governmental immunity applies in school liability cases.
;