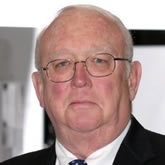 For those of you who have been following my career as an Expert Witness in Fraternity Hazing and Risk Management Cases, you will remember my article, Why am I the Number one enemy of the Fraternities, at least, according to their Insurer? If you want to see it click here.
I have been a member of a premiere American Fraternity since 1966 when I was initiated into DKE at the University of Michigan. I have run the local alumni association, been the general partner on the chapter house, served on the International Board, Founded the Foundation, and ran the Fraternity for over 25 years. Inter-fraternally, I am a life member of the Fraternity Executives Association, led the inter-fraternal movement against the Northeastern Private Colleges attempt to co-edify the movement, and shepherded a freedom of association sense of Congress through both Houses of Congress. I am still an affiliate member of the North American Inter-Fraternity Conference and a nonprofit member of NASPA.
I left Deke in 2009, as a result of, among other things, a dispute about the prevalence of hazing in the Canadian Chapters. Since then off and on, I have been advocating against hazing, binge drinking, Title IX violations, and other risk management violations. To that extent I publish a facebook page showing daily risk management violations and chair Common Sense Foundation, a 501(c)(3) dedicated to educating against fraternity hazing.
A year ago February, at the suggestion of Doug Fierberg, noted anti-hazing plaintiff's counsel and fellow Michigan alum, I took on the job of becoming an Expert Witness in Fraternity related Risk Management cases. I had no idea what a commotion it would raise. I soon found out that I was unique in a very limited field having had 30 some years of experience in managing a fraternity at all levels.
My experience as a fraternity executive was to try to enforce the industry risk management code, known as FIPG, and make certain that you had enough insurance. On any given weekend, I knew as I went to bed, that on 50 or more campuses, parties were taking place, any one of which could end the existence of my Fraternity, and one or two nearly did. In 1986, a collective with a risk management code, FIPG (Fraternity Insurance Purchasing Group), was formed to try to enforce a code on the young men in the chapters.
Several fraternities joined. This was a membership corporation. Since the summer of 2016, FIPG is now part of the Fraternity Executives Association trade group which has as its membership the Executive Directors of all the Fraternities and the Sororities.
The fraternity insurance program either through James R. Favor, Inc., one captive owned by four or five nationals, that insures through Lloyds of London or FRMT, a Vermont based captive owned by more than 20 national fraternities, is a bottoms up operation that insures top down. That is, the premiums are solely generated from the undergraduate membership and the maximum coverage is at the national which fades out quite quickly as it moves down the rungs of the ladder from the national.
Individual fraternity members involved in lawsuits generally find that they have no coverage under the fraternity policy and are advised to look to their family's homeowners policy. The insurance lawyers build their defences on the nationals instructing their members in risk management, but the national cannot be expected to police the day to day operations of the locals.
But, I am getting away from my topic. The law firm of Manley Burke in Cincinnati publishes a periodical known as Fraternal Law and has for several decades. Every November it puts on a weekend program known as the Fraternal Law Conference. I have attended a few of these over the years. They basically invite everybody in the Greek or Higher Education world and put on a day and a half program that covers legal developments in Greek Life.
Last year as I was back in the field of fraternity law, I signed up to go to the conference. I registered and paid my fees and less than a week before the conference I received an email informing me that I would not be able to attend because "Since you registered, we are advised that you are actively engaged as a witness in matters which may be discussed at the Conference. We believe it would be inappropriate to provide a forum where facts or legal theories may be discussed in a way that could be perceived as compromising ongoing litigation."
I learned that at least to Ned Kirklin, Executive Vice President, Practice Leader/Shareholder of Holmes Murphy & Associates of Omaha - insurance broker to the fraternities, I am a mortal enemy of the Fraternity system. Why, because I am currently serving as an Expert Witness in fraternity risk management cases. Not however, on the defense side but on the plaintiff's side. As he expressed it to me "Simply David you have chosen to work with plaintiff counsel, a disappointing development that tarnishes the good you have done for DKE and the Greek community."
Wait a minute. Isn't the whole focus of the Fraternity system to safely put young men through their college experience? How does this square with the neat trick of excluding the representation of anyone injured by it?
So thanks to Ned, and, on occasion, the Archer Norris law firm which represents Ned's carriers on fraternity matters, I have been denied copies of educational materials, banned from the Fraternity Executive Association annual meeting (despite being a life member), and apparently banned for life from the Fraternal Law Conference.
To test my banishment, yesterday I went to the Fraternal Law site and penned the following inquiry: "I was banned from the conference last year for very strange reasons making little legal sense. I would like to attend this year as I have in other years. Am I banned again? I am currently serving full time as an expert witness in fraternal law cases. Both sides. I would be happy to list them for you."
My reply from Manley Burke arrived today:
"Sorry for the delay in responding. I wanted to get an understanding of the current state of your consultancy before responding. While I don't know everything you are involved in, I know enough that your presence at Fraternal Law Conference would bring a certain chill to the conversation. We like to have open discussions at the Conference about current proceedings, litigation and non-litigation strategies and prophylactic measures that may be taken in advance of issues to try to avoid adverse results going forward. The presence of an expert witness and lawyer that is in an adverse position to many participants would be chilling to the open dialogue we are seeking.
I appreciate that you are interested in the Conference and generally agree that an open marketplace of ideas is preferred. But given your current consulting practice, I do not have any way to accommodate your request to attend given the reluctance or outright refusal to participate that we will see from a large segment of other participants. Accordingly, we will not accept your registration for this year's Conference.
Best of luck in your pursuits. Very truly yours,"
To which I replied: "My expert witness practice involves analyzing facts and applying them to my 30 year experience as a fraternity professional, and industry standards. I then make a determination as to whether I believe liability should arise to one or more parties in a lawsuit. All of my present cases, currently 9, involve factually horrible: wrongful death, severe physical or mental injury, extreme substance or wanton sexual abuse.
I am amazed that you are concerned that my presence as a life member of the FEA (at least I think I still am, not having heard anything different), affiliate member of the NIC and non-profit member of NASPA would frighten a large number of participants away. I would have thought the opposite, that they might be interested in learning my views and seeing the difference that I perceive between "Risk Management" and human caring.
As you must be aware, I have known a large number of the potential attendees since the mid 1980s, both professionally and personally.
I know that you will have a successful conference. I only wish that I could have been included."
From this interchange, I can only assume that some major actors and/or sponsors have threatened to boycott if I am allowed to show up. I do not try lawsuits, I merely examine facts and write my opinion, but I am available as a highly qualified (apparently more highly than I had imagined) Expert Witness in Fraternity Risk Management Litigation. Sounds like it's time to test drive a new Webinar! Feel free to give me a call at (202) 409 4306.
---
David K. Easlick, Jr., is a Hazing and Risk Management Specialist and a member of the State Bar of Michigan for over 30 years. Mr. Easlick was the Executive Director of Delta Kappa Epsilon Fraternity for over 20 years. In such role, he became familiar with just about all outrageous conduct by undergraduate young men on the college campus. He spent years combating it, and attempting to correct and eliminate it. His experience includes Hazing, Binge Consumption, Sexual Misconduct, or other Risk Management Violations.

©Copyright - All Rights Reserved
DO NOT REPRODUCE WITHOUT WRITTEN PERMISSION BY AUTHOR.