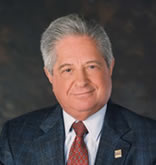 I. CONCURRENT OWNERSHIP AND TENANCIES-IN-COMMON
The tenancy-in-common (TIC) has survived into modern times as a method of concurrent ownership of real property. In a TIC, each owner is referred to as a tenant-in-common, and each owns a fractional interest of real property under a separate distinct title.1 TIC's are common where the co-owners are not married or have contributed different amounts to the acquisition of a property.2 Insofar as each tenant-in-common owns an undivided interest in the entire property, each is entitled to an undivided interest in the revenues from the property, subject to the rights of the other co-tenants.3
Until recently, a very popular form of ownership in the context of vacation home-sharing; people used TIC's to share the ownership and usage of vacation properties with several other individuals, usually friends or family. In today's investment marketplace, however, TIC's have become popular investment vehicles, allowing groups of investors to acquire fractional interests in large commercial properties.4 TIC's permit co-owners to reap the benefits of real estate ownership without participating in nuances of day-to-day property management.5
A. Partition Problems
TIC's present many practical and legal issues that individual investors must consider before entering into a TIC arrangement. One disadvantage of a TIC is that the property is subject to a coowner forcing the sale of the property through a partition lawsuit. A partition action is essentially a complaint stating that the tenants-in-common cannot agree on how to manage the property and that the property should be either split into parts or sold.
Historically, a TIC was not subject to the threat of partition.6 Courts were reluctant to sever a piece of property through partition, presumably because doing so was something of a draconian measure.7 While modern law supports the notion that property ownership should be protected, under the laws of most states, including California, a tenant-in-common may now end the TIC by bringing an action for partition to force the sale of the property and distribute the proceeds.8 A mere desire of one of the owners is sufficient to authorize a court to dissolve the TIC.9 Though each co-owner has the right to receive a share of proceeds from the partition sale in proportion to their TIC ownership interest, this regime fails to consider the unfairness or hardship imposed by the judicial partition.
B. Death and Probate
---
Attorney, Lawrence H. Jacobson, has been practicing in the area of Real Estate Transaction Law and Litigation for more than 50 years. Over the past 30 years, he has been sought out as an expert witness in real estate and legal malpractice disputes and lawsuits in many of the most significant litigation cases in the country. His firm, The Law Offices of Lawrence H. Jacobson, A Professional Corporation, is recognized as one of the nation's premier offices providing expert testimony in litigation involving all Real Estate Matters and Legal Malpractice.

©Copyright - All Rights Reserved
DO NOT REPRODUCE WITHOUT WRITTEN PERMISSION BY AUTHOR.