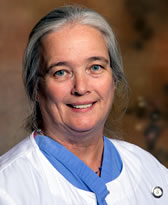 Documents
Electronic documents provided by Attorney Sample were reviewed to develop a nursing expert opinion. The documents reviewed included the Operating Room Report, Post-Anesthesia Care Unit records, Neurology Notes, Medical Progress Reports, Nursing Notes and Care Plans, Respiratory Flowsheets, Laboratory Results, Vital Sign and Infusion Flow Sheets and Written Orders.
Summary
Mrs. Example, a 57-year-old retired hairdresser underwent elective back surgery, specifically a left lumbar 4-5 hemi-laminectomy and lumbar 4-5 foraminectomy, at Hospital in Anywhere, MI on 01/22/2015. On post-operative day 2, Registered Nurse NancyNurse documented on 01/24/2015 at 23:50 that Mrs. Example had a suspected deep tissue injury (sDTI) and she applied lotion and turned and repositioned the patient. On 01/30/2015, Registered Nurse Sally Nurse documented in the patient's record, "Stage 1 to coccyx 8 cm X 4cm". No one on Mrs. Example's Care Team completed a Safety Report to describe these wounds when first noticed. The charting of hospital-acquired pressure ulcers became a Centers of Medicare and Medicaid Services (CMS) requirement in 2008. Since 2008, CMS does not reimburse for hospital-acquired pressure ulcers as a financial incentive to prevent pressure ulcer development. Hospitals are required to complete Safety Reports for Pressure Ulcers in compliance with the 2008 ruling. A Safety Report was not filed until 02/02/2015, approximately 7 days after an alteration in skin integrity was first assessed by Nancy Nurse. Within this timeframe, a suspected deep tissue injury evolved to a Stage 4 by 02/03/2015, as evidence by the Nursing Care Plan goal: "Stage 4 will not worsen during hospital stay". Mrs. Example was discharged from the Hospital on 02/20/215 with a painful coccyx area that has required months of intravenous antibiotic and wound vacuum therapy.
Nursing Expert Opinion
It is this expert's opinion, had a Safety Report been generated when skin integrity was first breached, a process would have been initiated in which a number of proactive interventions would have been triggered that likely could have mitigated the damage to Mrs. Example's coccyx. While specific agency policies differ in their details, generally, a Safety Report is the catalyst for a Wound Care Consult and orders for nursing, physical therapy and nutrition services. If a Safety Report had been generated in the late hours of 01/24/2015 or early on 01/25/2015, supportive services would likely have been deployed to the patient's bedside to begin treating the wound and optimizing the healing environment to prevent the wound from evolving further. In addition, the wound care plan would have been codified in the Nursing Care Plan so that all nurses caring for Mrs. Example would be treating the wound per orders and assessing progress.
According to the literature, "...DTI may further evolve and become covered by thin eschar, and further evolution may be rapid, exposing additional layers of tissue," (Lundgren, 2015, p. 19). A delay of 7 days in reporting likely allowed the progression on an sDTI to evolve into a deeper level.
References
Lundgren, J. (2015). Evolution of the deep tissue injury or a declining pressure ulcer? Wound Care Advisor, 4(2), 18-19.
---
Dr. Patricia J. Bartzak, DNP, RN, CMSRN, is a highly educated Bedside Registered Nurse with an active practice in a level one trauma center for a leading academic medical center in the northeast. Dr. Bartzak has more than 14 years of bedside experience with multiple nursing certifications including trauma and burn care, as well as cardiac and advanced cardiac life support. In addition to her current role, Dr. Bartzak has practice experience with cardiac, stable ventilator and geriatric-psychiatry patients.

©Copyright - All Rights Reserved
DO NOT REPRODUCE WITHOUT WRITTEN PERMISSION BY AUTHOR.