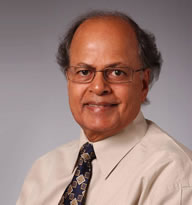 Shrawan Kumar, is one of the top worldwide recognized experts in Biomechanics and Ergonomics. Dr. Kumar has been the Keynote or Plenary speaker on Biomechanics and Ergonomics at over 59 regional, national, and international scientific conferences in Canada, the US, the United Kingdom, Brazil, Germany, Sweden, India, Australia and New Zealand. He is the author of over 528 scientific peer-reviewed publications on Biomechanics and Ergonomics including 16 books and 27 book chapters.
Dr. Kumar was recognized for his lifetime achievements and contributions to Biomechanics and Ergonomics research by an award of 'Officer of the Order of Canada' from the Governor General in 2009. He has a Ph.D. in Human Biology and a Doctor of Science degree (D.Sc.) in Biological Sciences.
Dr. Kumar was most recently the Director the Physical Medicine and tenured Full Professor at the University of North Texas. Prior to this he served as a tenured Full Professor of Physical Therapy, Neuroscience, and Biomedical Engineering at the University of Alberta.
Consulting - Dr. provides injury prevention through ergonomic and product design improving productivity and work efficiency. He has worked with such companies as Western Airlines, Alberta Food Processing Company, Misericordia Hospital, and Price Waterhouse.
Areas of Expertise:
Biomechanics - Injuries due to slip and fall and auto accidents (collision, impact, seat belt, ejection, side-swipes, fractures, rollovers, whiplash)
Occupational Injury - Injuries due to work-related factors (biomechanical / physiological loads, hazardous conditions, stress, organization, design,schedule, product liability