Engel Metallurgical LTD
engineers and metallurgists offer laboratory testing services to determine material performance and material performance expectation. All tests are performed according to government and/or applicable industrial standards, including ASTM, military, and other specifications.
Engel Metallurgical clients include attorneys, insurance company representatives and members of a broad range of industries, including chemical, agricultural, aviation, power generation, construction, transportation and manufacturing.
Consulting Services
:
Metallurgical Engineering
Engineering Services
Lab Services
Materials Analysis
Product & Process

Failure Analysis
Turbines
Generators
Boilers
Quality Control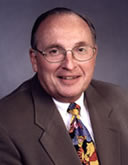 Principal,
Lester P. Engel, Jr., PE,
, is a Metallurgical Engineer with over 40 years of experience leading the company's detailed, quality-focused testing and services. He oversees the company's lab, continually adding new equipment and techniques.
Mr. Engel also has experience as the chief metallurgist for Brown Boveri Turbomachinery and as a metallurgical engineer for the Aircraft Engine Group of General Electric, where he focused on material selections for hot aircraft and marine gas turbine components. His GE career began in Nuclear Systems Programs, where his work included serving as the principal investigator on three NASA programs.
Les Engel specializes in materials application, failure analysis, R & D program management, materials and process specifications, engineering standards and procedures, laboratory design and operation, data analysis and personnel, and budget management. He continues to personally perform failure analysis on aircraft and land turbines, generators, boilers, steel products, metals, cermets, plastics, and other materials.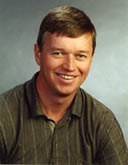 James A. Brusso, PhD, PE
, has more than 20 years of experience in processing/properties of materials, materials characterization and behavior, materials specifications, mechanical testing, failure analysis, machining of materials, and laboratory design and operation. He is also Engel Metallurgical's Technical Manager and Quality Manager.
Dr. Brusso brings keen expertise to Engel Metallurgical and its clients, performing failure analysis; rendering expert opinions, giving depositions and testimony for litigation support; providing technical support for materials and process development and improvement; and developing and reviewing various product designs, materials, and process details.
Dr. Brusso has worked with Engel Metallurgical since 2000. Prior to that, he held several positions with The Timken Company in Ohio, where his responsibilities included establishing the company's machinability testing laboratory, team leader for product development projects, managing the company's application metallurgical laboratory, and providing technical review of internal processing and testing standards to satisfy ISO 9000 / QS 9000 registration.
View Les Engel's Expert Witness Profile