Cyber Forensics 360° (CF360)
experts and consultants are notable worldwide leaders in
Computer and Cellular Forensic Investigations, Electronic Discovery, and Cellular Historical Data Reconstruction
.
Gus Dimitrelos is a retired US Secret Service special agent and currently the President of Cyber Forensics. In addition, Gus is a lead instructor for the Department of State anti-Terrorism program and the Regional Counterdrug Training Academy. Gus provides direct expert witness services in the areas of computer forensics and cellular forensics, penetration testing and data breach investigations for financial institutions, airports, oil/gas, Fortune 100 corporations and government networks. Their certified forensic experts are former special agents from the US Secret Service, Department of Homeland Security, Immigration and Customs Enforcement / Legacy US Customs Service, and other law enforcement agencies.
Their Technical Security experts have conducted over 100 technical security advances for Presidents William J. Clinton and George W. Bush and will utilize their skills to help develop your security policies and incident handling procedures.
CF360's vast knowledge of electronic discovery provides our civil clients with solutions for handling all digital data types including electronic mail, file metadata, documents, accounting records, internet activity, encryption and just about every other type of computer forensic evidence.
CF360 - Hackers Found
CF360 Services
:
Computer Forensic Analysis
Cellular Triangulation / Call Detail Record Preservation
Electronic Discovery
In-House e-Discovery
CF360 Hosted ESI and Online Review
Vulnerability Assessment

Penetration Testing
Network Security Best Practices
Technical Security Countermeasures "Bug Sweeps"
Cyber Breach Mitigation
Forensic Training
Electronic Discovery Training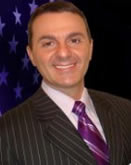 Konstantinos Gus Dimitrelos
, Senior Digital Forensics Consulting Expert, performs
Cyber Forensic Investigations
and provides expert courtroom testimony to the US Department of Justice, US State Department, US Federal Defender's Office, numerous state and local law enforcement agencies and private law firms and attorneys. As the former Alabama Director of Digital Evidence and co-founder, he offers his expertise in complex
Computer, Cellular, and GPS
cases throughout the world.
Certified in US Federal Court as a Digital Evidence Forensic Expert, Mr. Dimitrelos has directly assisted the FBI, ATF, DEA, ICE and the US Secret Service in solving digital investigations, conducting computer / cellular forensics, and reconstructing historical cellular data.
He is considered a premier Cyber investigator receiving worldwide notability solving complex investigations for Hollywood Celebrities such as Linkin Park and Entertainment and Law Firms such as DavisShapiro-Beverly Hills. This investigation was featured in
Wired Magazine
, and
Esquire Magazine - International
.
Mr. Dimitrelos is also a Subject Matter Expert (SME) on the Evaluation, Prevention, Interdicting and Investigation of Acts of Terrorism and has conducted cyber-terrorism and cellular forensic program evaluations for the Anti-terrorism Assistance Program (ATAP), US Department of State. His most recent evaluations included overseas assessments of the program in the Middle East and South America.
Prior to retiring from the US Secret Service, Mr. Dimitrelos held many positions including; Supervisor for all 15 Electronic Crime Taskforces throughout the United States; US Secret Service lead interviewer for the 2003 USA/Canada Northeastern Power Outage Task Force; Vice-chairman on the Scientific Working Group on Digital Evidence (SWGDE) Committee; and 2002 Salt Lake City Winter Olympics - Technical Security Infrastructure Coordinator.
Mr. Dimitrelos has coordinated over 100 domestic and international Technical Security Surveys for Presidents William J. Clinton and George W. Bush and Vice-Presidents Albert Gore and Dick Cheney. Only six special agents in the USSS are offered these coveted positions.
View Cyber Forensics 360's Expert Witness Profile
.