Product Development Services, LLC is a network of retired/semi-retired senior level executives that possess in-depth management capabilities across a wide range of business disciplines. They provide on-site and remote analysis of your business requirements and capabilities. They tailor projects to provide a roadmap that improves their clients' success in the Definition, Design, Manufacturing, and Marketing of Products into the world marketplace.
Services / Toolset:
Strategic Planning
Product Management
Stage-Gate NPD
Systems Engineering
Design Verification& Analysis
Project Planning
Design Review Process
Closed-Loop Problem Solving
Manufacturing Launch
Early Warning / Rapid Response

Business Development
Market Research
Quality Planning (APQP)
Vehicle Engineering
Value Engineering / Value Analysis
Project Management
Innovation Management
Manufacturing Engineering
Market Launch Planning
Customer Experience Management

Product Planning
Customer Research
Reliability Growth
Prototype Planning
Cost Management
Risk Management
Technology Planning
Lean Manufacturing
Voice of Customer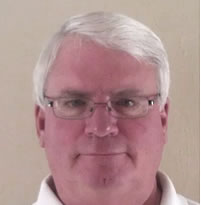 Richard L. Hall is President of Product Development Services, LLC. He has nearly 40 years of international experience in On and Off Road Product Development and Management consulting. An expert in product planning and development, process management and reengineering, and design and development engineering, he provides services to the off-road vehicle and automotive industries. Clients include off-road, construction, and agricultural equipment companies.
Background: Mr. Hall worked with CNH Global/Case Corporation for 34 years. He served as Vice President of Product Planning and Process Improvement from 2006-2009, leading a team of (17) Global Product Managers to create and maintain the Construction Equipment Product Evolution Plan and associated schedules and documents. He acted as the main interface between engineers and the CNH Global patent office, reviewing all applications from both internal and external sources before they were sent to the company Patent Office.
Mr. Hall also led the Products Liability Support Team (litigation engineers) for Case Construction in North America on and off for nearly 20 years. Among other duties, he was responsible for:
Global Construction Equipment (CE) Product Portfolio Management and Planning
Engine Strategy and Program Management
Telematics and Diagnostics Strategy
Process Improvement and Engineering
Tools Development and Deployment
An axle and transmission manufacturer was embattled is a lawsuit claiming breach of contract due to lack of performance of their axles. These axles were installed on a line of rough terrain, material handling equipment; equipment designed specifically to transport construction materials around rugged, undeveloped jobsites.
---