Cissell Investigative Engineering (CIE)
is an Engineering firm with experience in multiple fields including
Civil, Structural, Mechanical, and Electrical Engineering
. CIE has made a strong commitment to servicing property managers and the insurance industry with fast, accurate, conclusive, and truthful reports.
Services Include
:
Water Intrusion
Mold Cause and Origin
Construction Defects
Fire Origin and Cause
Structural Failures

Mechanical Failures
Electrical Failures
Product Defect
Personal Injury, Trip and Fall
Traffic Accident Reconstruction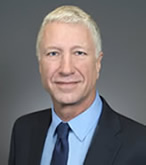 Jeffery Cissell, PE
, the Principal at CIE, is a
Licensed Professional Engineer
and Haag Certified
Roofing Expert
who has performed over 5,000 investigations over his 30 year career following scientific guidelines to ensure objective determinations.
With a background in
Civil and Environmental Engineering
and
Construction Technology
, he offers Forensic Investigations and Engineering services to law firms and insurance companies. Mr. Cissell's investigations include first party property losses, premise liability, construction defects, fire origin and cause, roofing failures, structure collapses, and environmental losses. Determining why it happened and the extent of loss is the primary scope of his investigations.
Mr. Cissell and the team at CIE are available to determine
Cause and Origin
for damage caused to residential, commercial and industrial properties. From fire investigations to water intrusion claims, storm damage claims to mold remediation claims, their professional staff will investigate, analyze and complete a comprehensive report of the property damage. CIE also offers a range of
Engineering Services
including fire product subrogation analysis of components, structural integrity evaluations, fatigue/ failure analysis, vibration analysis, metallurgy, corrosion analysis, troubleshooting, materials testing, xray and electrical testing.
View Jeffery Cissell's Expert Witness Profile
.