Charles Trudrung Taylor
Attorney
5200 N. Palm Avenue, 4th Floor
Fresno CA 93704
USA
phone: 559-228-6700
fax: 559-228-6727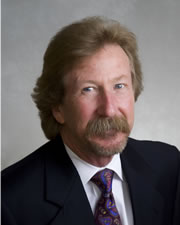 Charles Taylor is a partner at Lang, Richert & Patch specializing in federal civil litigation. He has represented clients in areas such as Civil Rights, Government Contracts and Leases, Insurance Coverage, and Business Litigation in various federal district courts around the United States, in adversary proceedings in the bankruptcy court, and before governmental administrative boards.

Mr. Taylor specializes in all aspects of Employment Law, including sexual harassment, discrimination, and wrongful termination. He has represented local and national clients on various employment issues before the Labor Commission, Department of Fair Employment and Housing, Equal Employment Opportunity Commission, and Employment Development Department. In addition, he advises employers on preventing employment relations problems and on developing personnel policies and procedures.

Illustrative Case:
Engaged by bakery to defend against civil complaint filed by Department of Justice for alleged violations of Clean Air Act with over $3 million in potential penalties. Successfully negotiated dismissal of the case without penalty
Engaged by local concessionaire on government owned property after improper termination of lease. Actions litigated in both federal district court and before Contract Board of Appeals. Prevailed on entitlement issues after an 8 day hearing
Successful settlement on quantum before trial for in excess of $1.3 million
Successfully defended on summary judgment large grocery store chain by four female employees claiming sexual harassment and gender discrimination
Successfully defended regional employer for alleged wrongful termination in violation of public policy, fraud, tortious bad faith, and intentional infliction of emotional distress
Maxwell Freeman
Senior Partner
1818 Grand Canal Boulevard, Suite 4
Stockton CA 95207
USA
phone: 209-474-1818
fax: 209-474-1245
Profile: Mr. Freeman founded this firm in 1962, three years after graduating from Stanford Law School, and has been serving local and national clients ever since. His expertise inlcude matters relating to Real Estate business and development, Eminent Domain / Condemnation, Commercial Law, Civil and Commercial Litigation. He has authored several articles including "An Overview of Defenses Available to Guarantors of Real Property Secured Transactions Under California Law," 2 Santa Clara Law Review (1998).

Firm Profile: Serves as special litigation counsel to numerous government entities in eminent domain, inverse condemnation, tort and contract matters. The firm represents banks, real estate developers, contractors, food processors, growers and manufacturers. We serve as local counsel for many national companies in litigation, business and governmental matters.

The firm's litigation practice focuses on: complex business litigation, including class actions, coordinated and multi-district proceedings; land use, real estate, eminent domain and environmental litigation; insurance coverage/bad faith disputes; professional liability; and appellate proceedings. Our transactional practice encompasses complex commercial and real estate transactions, including buy/sell agreements, development agreements, mergers and acquisitions.

For more information, please contact us or visit our website.