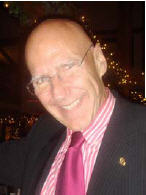 Anyone who bas seen a football helmet in recent days may be suprised at the bluntness of the warnings advising players that the very product they are wearing to prevent injury may not do that at all. For example, the warning that appears inside helmets manufactured by both Schutt Sports and Rawlings contain this conclusion:
"NO HELMET SYSTEM CAN PROTECT YOU FROM SERIOUS BRAlN AND/OR NECK INJURIES INCLUDING PARALYSIS OR DEATH. TO AVOID THESE RISKS, DO NOT ENGAGE IN THE SPORT OF FOOTBALL".
In other words, the companies that make the helmets are implying to prospective football players that they may want to try a less risky sport: Tennis anyone?
As explicit as these helmet warnings are, they may be targeting the wrong audience and using the wrong medium of communication. It goes without saying that the helmet companies' lawyers believe that these warnings will protect their clients in potential lawsuits. However, as in any form of communication, it is essential to identify the most important audience to receive the message. I believe that this audience is not the player, not the coach or trainer but the PARENT(S) of prospective players, starting as far back as middle school. In most states, a parent must sign a permission slip to allow their child to play football.
Several years ago, my firm did a national survey of parents of high school football players and found that hardly any parents perceived the risk of severe brain injury as being associated with the sport of football. Most parents believed that their child was at risk for cuts, bruises and an occasional broken limb. While 94% understood the risk of broken bones and knee injuries, only 0.6% identified the risk of severe brain injury. Further, less than 5% of parents were even aware of the helmet warning labels.
Given these dismal statistics, it would seem to me that the obvious solution to improve parent awareness of the true risks of playing football should come from the age old process of face-to-face communication, perhaps at meetings between parents and coaches, during which a candid and frank discussion of ALL potential football injuries is clearly and forcefully communicated In that way, parents will be making an INFORMED DECISION, rather than one probably based on incomplete information.
Feel free to pass this issue of the Goldhaber Warnings Report on to any interested friends or colleagues.
---
Dr. Gerald M. Goldhaber, the President of Goldhaber Research Associates, LLC, is a nationally recognized expert in the fields of Political Polling and Warning Label Research. His clients include Fortune 500 companies, as well as educational and governmental organizations. He has conducted hundreds of surveys, including political polls for candidates running for U.S Congress, Senate, and President. Dr. Goldhaber also served as a consultant to President Reagan's Private Sector Survey for Cost Control.

©Copyright - All Rights Reserved
DO NOT REPRODUCE WITHOUT WRITTEN PERMISSION BY AUTHOR.