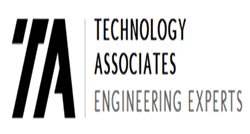 Places of business, residences, parking and recreational areas contain potential accident sources such as slippery floors and stairs, product displays, automatic doors, ledges, railings, elevators, escalators and other hazardous items. To prevent such items from causing injury to the public, premises owners and their agents have a responsibility to recognize unsafe conditions and exercise reasonable care to maintain or make conditions safe, or warn the public of the risks involved. One way this can be accomplished is by maintaining regularly scheduled inspections to check for unsafe conditions and correcting or warning against identified hazards before accidents occur.
Expertise

Questions Answered

We have extensive experience in many aspects of premises accidents including:

Membership in Human Factors & Ergonomics Society
Building codes and safety standards
Step, curb and parking lot lighting requirements
Elevator maintenance
Guardrail heights

Case Examples

Exterior Staircase Fall Down:
After exiting a public building, an elderly woman descended an outdoor, wide set of stairs. While doing so, she lost her balance, fell, and was seriously injured. Upon inspection, we determined that the rise height of the step where she fell was a half-inch higher than the previous steps. In addition, there was no handrail nearby. Both these items represented significant hazards and building code violations. The defendant settled the lawsuit after receiving a copy of our report.
Dr. Irving Ojalvo is Chairman of Technology Associates (www.technology-assoc.com), a forensic engineering firm with offices in New York City and Connecticut. The firm's technical personnel, all of whom have advanced degrees, perform accident reconstruction involving issues of biomechanics, mechanical, traffic, and human factors engineering.
©Copyright - All Rights Reserved
DO NOT REPRODUCE WITHOUT WRITTEN PERMISSION BY AUTHOR.