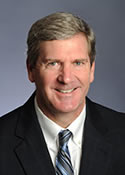 As dentistry becomes more competitive, dentists are increasingly looking at unique ways to separate their practices and develop a niche. One such niche lies in the offering of patients' sedation and/or general anesthesia, commonly called "sleep dentistry" during the dental treatment. Since studies show 30% to 50% of Americans avoid the dentists because of fear issues, providing such a service appears to serve a need.
There are four principal categories of sedative pharmacological induced states dentists employ when treating patients.
1. Minimum sedation (anxiolysis).
2. Conscious sedation.
3. Deep sedation.
4. General anesthesia.
Minimal Sedation (anxiolysis): Minimal sedation (anxiolysis) involves a drug-induced state where patients respond normally to verbal commands. Cognitive functions and coordination may be impaired. Drugs commonly employed for anxiolysis are typically short-acting benzodiazepines administered orally. These include Valium, Ativan, Lorazepam, Triazolam, Zaleplon and Hydroxyzine along with nitrous oxide. The goal for anxiolysis is to remove patients' fear and anxiety while they are receiving the dental care.
Conscious Sedation: Conscious sedation is a form of drug-induced depression of consciousness during which patients can respond purposely to verbal commands. No airway intervention is required. Spontaneous ventilation is adequate and cardiovascular function is unaffected. Drugs employed in conscious sedation mimic those used in anxiolysis except that the dose and/or frequency of administration is increased. The goal of conscious sedation is to alleviate fear and anxiety while depressing the patients' consciousness to the point of total relaxation.
Deep Sedation: Deep sedation is characterized by depressed consciousness such that the patient is unable to respond to verbal commands. The patient is not easily aroused, but responds to painful stimuli. Ventilation function may be impaired and airway assistance may be necessary as spontaneous ventilation may be inadequate. Cardiovascular function is maintained. Drugs employed in deep sedation may be a combination of oral sedation (see anxiolysis) with IV sedation agents such as Valium, Versed, Fentanyl, and Demerol. The goal for deep sedation is to totally alleviate patients' fear and anxiety by depressing a patient's response and cognitive awareness to the point where they more likely than not will have no memory of the dental treatment.
General Anesthesia: General anesthesia is a drug-induced loss of consciousness in which the patient is not arousable to stimuli (including pain). Independent ventilatory function is impaired and thus airway assistance is required. Cardiovascular function may be impaired. Drugs used in general anesthesia may include those listed in the previous three sections in addition to intravenous central nervous system depressors Diprivan or Sodium Brevital. General anesthetic inhalational agents (sevoflurane,fornane, desflurane with and/or without nitrous oxide) may be employed adjunctively in certain circumstances in a balanced anesthetic technique. The goal of general anesthesia is to provide total relief of cognitive ability for the patient as well as elimination of any pain perception by depressing all reflexes and cognitive ability.
Training: There are many avenues of education available to the dentist to learn about sedation dentistry. Many residency programs (general practice residencies, advanced education general dentistry, periodontics, oral and maxillofacial surgery) incorporate some level of anesthesia training as part of their standard curriculum. Private for profit anesthesia courses are also offered at many dental schools for graduates. A very popular private course offered independent of dental schools is known as the Dentist Offering Conscious Sedation or DOCS.
State law varies but there exist for each level of sedation a minimum level of education to obtain licensure for each of the four levels of anesthetic administration mentioned previously.
Patient Care: Incorporated into either the residency training or private course training in anesthesia is information related to patient care during the anesthetic event. This information can be divided into three principal sections: preoperative, intraoperative and postoperative.
Preoperative evaluation of patients includes assessment of the patient's past medical history including an accurate count of all current medications. Particular attention should be paid to the patient's cardiovascular and respiratory health. Precise instruction with respect to food intake status and chaperone responsibility should be explained to the patient beforehand. How and when any consumption of oral meds must be made clear to the patient. Any significant findings of past medical history may need to be evaluated by the patient's physician prior to sedation. Informed consent for this anesthetic experience must be obtained preoperatively before any medications are given.
Intra-operative care includes appropriate monitors and accurate record keeping. Blood pressure, heart rate, EKG, pulse oximeter and possibly end-tidal CO2 should be contemporaneously recorded. Frequent airway and level of consciousness assessment must be done by the doctor administering the anesthetic. Acute injurious changes in patient's respiratory or cardiovascular status must be addressed immediately at the expense of dental treatment. If the patient's condition exacerbates, the entire procedure may need to be aborted.
Postoperatively patients need to be appropriately monitored (blood pressure and pulse oximeter) with frequent assessment of their sedation level. Appropriate discharge instruction should be provided to the accompanying adult. All prescriptions must be explained and assistance provided to escort the patient to the car. If any reversals of pharmacological agents are employed, they should be noted in the record along with the time of discharge.
In addition to appropriate training in the administration of anesthetic is the preparation for any untoward anesthetic event. Any dentist providing anesthesia services must be BLS certified and preferably ACLS certified. Accompanying this level of education, the dentist should have in his office suitable emergency equipment (crash cart with appropriate meds, airway armamentarium, and AED) to address any untoward anesthetic event. Failure to be adequately prepared is, in my opinion, below standard of care treatment to such patients.
As sleep dentistry becomes more popular, more dentists are going on to incorporate into their practice. Appropriate preoperative, intraoperative and postoperative patient care is essential to make this process safe for both the patient and the dentist.
---
Dr. Lee (Mac) Whitesides, DDS, MMS is Board Certified in Oral & Maxillofacial Surgery. Dr. Whitesides is one of only two oral-maxillofacial surgeons in the United States who currently hold a Masters degree in Anesthesia and Oral Surgery. He has extensive experience with Distraction Osteogenesis for the Maxillofacial Skeleton, generating sufficient quantity of bone height and width to provide the appropriate foundation for Dental Implants.

©Copyright - All Rights Reserved
DO NOT REPRODUCE WITHOUT WRITTEN PERMISSION BY AUTHOR.