Bryan L. Parker, CPA, LLC
provides help to small to medium sized business with their
Accounting, Payroll, and Tax
needs. They have built a firm that provides quality accounting services coupled with a high level of client support.
Their expertise ranges from basic tax management and accounting services to more in-depth services such as financial statements. The largest accounting firm in the city of Pelham, Alabama, their dedicated staff combine their years of experience to assure that every client receives the close analysis and attention they deserve.
Accounting Services
:
Reviews & Compilations
Bookkeeping / Write-Up
Business Consulting
Business Entity Selection
Buying or Selling a Business
Estate & Trust Tax Preparation
Financial Analysis & Statements

IRS Representation
Management Advisory Services
Notary Public
Payroll Services
QuickBooks
Sales Tax Services
Tax Preparation & Planning
Bryan L. Parker CPA | Accounting, Payroll & Tax Needs for Small/Medium Businesses in Birmingham, AL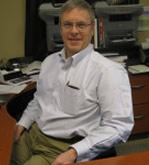 Bryan L. Parker, CPA/PFS, CFP, CLU, ChFC, CASL, FCPA
, is a
Certified Forensic Accountant
with over 30 years of experience in his field.
Background
- Prior to founding Bryan L. Parker, CPA, LLC, Mr. Parker held the position of CFO at McPherson Oil Company ($300 million + annual revenues) where he was responsible for advising and negotiating banking relationships, acquisition review, acquisition integration, financial reporting, and interaction with external auditors. His experience also includes serving as VP of Mergers & Acquisitions for Citation Corporation (Public Co.) and CFO of TIC United Corp., Dallas, TX ($300 million + revenues).
Mr. Parker has performed business valuations for more than 100 businesses in a variety of industries including manufacturing, trucking, printing, fuel oil distribution, motor/lubricating oil distribution, professional services, restaurants, fast food franchises, metal foundry, metal forge, machining, and plastic injection molding.
View Bryan Parker's Expert Witness Profile
.