HG Healthcare Consultants, LLC
provides hospitals, medical staffs, governing boards, and group practices in the healthcare world with personalized education and consulting services customized to meet their unique needs.
The team at HG Healthcare Consultants has been working for many decades with healthcare executives, boards, medical staffs and physician leaders to address organizational, institutional, and personal challenges. They are committed to serving as a resource to the field through development of and investment in close, personal working relationships.
In addition to addressing focused consulting needs, HG Healthcare Consultants provides tailored educational programs, ongoing leadership training, keynote addresses, medical staff and board retreat facilitation, mediation services, guidance on physician contracting, and mentoring programs for individuals and organizations.
HG Healthcare Consultants specialize in working with organizations to maximize the effectiveness, productivity, and satisfaction of employed, contracted and private practice physicians.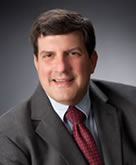 Principal, Mark A. Smith, MD, MBA, FACS, FACHE, CPHQ
, is an independent senior
Healthcare Consultant
and a
Practicing Vascular Surgeon
as a Clinical Assistant Professor of Surgery at the University of California, Irvine. He is a Certified Professional of Healthcare Quality by the NAHQ.
Dr. Smith previously served as the Chief Medical Officer with Morrisey Associates Inc/ Morcare LLC for six years. He is a member of HG Healthcare Consultants LLC. Dr. Smith brings over 30 years of clinical practice and hospital management experiences to his work with physicians and hospitals across the United States. He is Board Certified in Vascular Surgery and is a Fellow of the American College of Surgeons, the American College of Healthcare Executives. He is a member of the American College of Physician Executives, the Society for Vascular Surgery and the Southern California Vascular Surgical Society.
Dr. Smith's Consulting Services
:
System Quality and Performance Improvement
Ongoing, Focused Professional Practice Evaluation
Deficient Practitioner Performance Management
Criteria-based Privileging
Low Volume Practitioners
Peer Review
ED Call
External Focused Review

Healthcare Education and Training
Healthcare Assessments
Medical Staff Leadership
Surgical Team Summit
Proctoring
Physician Performance Profiles
Physician Performance Improvement
Peer Review System Redesign
View Dr. Smith's Expert Witness Profile
.