Non-Surgical Orthopaedics, P.C.
was established in 1993. Specializing in
Spine Care and Pain Management
, the practice has developed into one of the premier non-surgical orthopaedic practices in the southeast, and an industry leader for the non-invasive treatment of back and neck pain.
Non-Surgical Orthopaedics P.C. offers a wide variety of
Non-Surgical
options to
Treat Pain and Musculoskeletal Injuries
. Their goal is to eliminate pain with a strong emphasis on injury prevention and rehabilitation. Services include:
Pain Management
Orthopaedic & Sports Injuries
Workers' Compensation
Auto Injuries
IME's & Disability Evaluations

frameborder="0" allowfullscreen="1">
Video: Non-Surgical Orthopaedics, P.C. | The Overview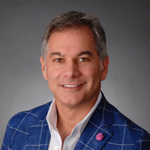 Arnold J. Weil, MD
has over 25 years of experience specializing in
Non-Surgical Orthopaedics and Pain Management
. He is a Diplomat of the American Board of Physical Medicine and Rehabilitation and Chief Executive Officer of Non-Surgical Orthopaedics, P.C., one of the premier orthopaedic practices in the metro Atlanta area.
Dr. Weil's practice focuses on conservative, non-surgical care of orthopaedic injuries, including the spine and extremities, with emphasis on spine rehabilitation, functional restoration, pain management, and ergonomic modifications. He treats patients with back and neck pain and a variety of other orthopaedic conditions. Focusing on acute and chronic conditions through an advanced Non-Surgical approach, Dr. Weil has become one of the leading experts on
Spine Care and Disability Management
.
Dr. Weil is a Clinical Assistant Professor of Rehabilitation Medicine at Emory University School of Medicine in Atlanta, Georgia. An active lecturer, Dr. Weil speaks nationally and internationally on the nonsurgical management of back and neck pain as well as new advances in pain management. He also provides practice management to small-medium sized medical practices.
View Dr. Weil's Expert Witness Profile
.