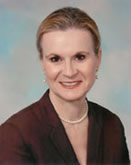 Dianne Simmons-Grab, MA, CCM, CDMS, CLCP
, is
Life Care Planning and Vocational Rehabilitation
specialist with over 30 years of experience. She is a Certified Case Manager, Certified Disability Manager, and a Certified Life Care Planner.
Professional Associations and Experience
- Ms. Simmons-Grab has taken an active role in the rehabilitation industry on a national level by serving on the Board of Directors for the International Association of Rehabilitation Professionals (IARP) for six years (1997-2004), and on the state level by serving on the Board of Directors for the Rhode Island Brain Injury Association (2000-2004). She also served on several committees and taskforces including the IARP Annual Conference as chair (2000-2006), TBI Medicaid Waiver Taskforce, New Jersey Brain Injury Association Conference Planning Committee for over 11 years serving as co-chair (2001-2005), the NARPPS ethics committee, the NJ CMSA ethics committee, as well as serving on the Board of Directors for Padula Institute of Vision and Sage Rehab, Inc.
Litigation Support
- Dianne Simmons-Grab is routinely retained by plaintiffs and defendants due to her unbiased opinion and thorough review. Her primary focus is on individuals with
Brain Injuries
and their secondary injuries including orthopedic, amputations, burns, and mental health issues. Her expertise is called upon for Workers' Compensation, Catastrophic Injury, Personal Injury, Medical Malpractice, Product Liability, and Motor Vehicle Accidents. Ms. Simmons-Grab's services include:
Life Care Planning
:
Future Medical Costs & Services - comprehensive assessment, data analysis and research which provides an organized concise plan for current and future needs with associated costs for individuals who have experienced catastrophic injury or have chronic health care needs
Medical Record Review & Analysis - to determine the level of function in the workplace and the subjects' ultimate employability and recovery
Vocational Services
:
Labor Market Analysis - identify potential occupations, geographical feasibility, and pay scale
Earning Capacity Evaluation - establish reasonable damages, or refute exaggerated claims
View Dianne Simmons-Grab's Consulting Profile
.
Following a neurological event such as a traumatic brain injury, cerebrovascular event, multiple sclerosis, etc., the medical needs of the person are of primary importance initially, for purposes of survival. As medical treatment proceeds and the survival needs of the person are met, the team of rehabilitation professionals will be established in an attempt to improve upon function performance in order to sustain quality of life. The rehabilitation team may be composed of a physician, physical therapist, occupational therapist, speech therapist, recreational therapist, vocational specialist, case manager, the psychologist, social worker, and nurse, to name several. It is often during this tim e that additional medical and rehabilitative needs are identified through diagnosis or observation by member s of the rehabilitation team.
---
1. Proper Classification of Past Relevant Work (PRW) A. Define PRW according to Recency and Duration B. Job Titles, including DOT codes, according to the U.S Dep't. of Labor (Source document) C. Skill (SVP) and Exertional Level (Posture and Lift/Carry)
---
An introduction to Dr. Simmons' expertise and expert witness and consulting services.