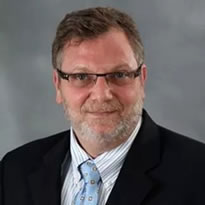 Donald M. May PhD, CPA
, Managing Partner at DMA Economics, LLC, possesses over 30 years of
Valuation and Economic Damages
experience. He implements a broad range of damage analyses and valuations for clients, including billion-dollar investment funds under SEC investigation as well multi-national firms involved in intellectual property disputes, consumers in product mislabeling cases, and small to mid-sized businesses involved in complex commercial litigation.
Background Experience
- Prior to founding DMA Economics LLC, Dr. May was Managing Director at Berkley Research Group and the Principal in charge of valuation and litigation support services for a regional accounting firm, a Managing Director for PricewaterhouseCoopers, and a professor at the Massachusetts Institute of Technology - Sloan School of Management. He has performed over 200 valuations of closely held businesses across numerous industries for financial reporting and estate planning.
Dr. May has been published in several distinguished academic and practitioner journals such as
The Journal of Finance, The Quarterly Review of Economics and Finance, Hedge Fund Law Review
, and is currently an editorial board member of
The Journal of Business Valuation and Economic Loss Analysis
.
Litigation Support
- Dr. May is a world class expert in the
Valuation of Damages
. Dr. May has prepared expert reports and testified in federal and state courts as well as AAA, JAMS, and FINRA arbitration hearings, and has also effectively communicated as an expert witness testifier and consultant in several multi-million dollar cases.
Recent Litigation Matters
:
Misrepresentations in Leveraged Buyout ("LBO") Financing Practices
Theft of Trade Secrets, Trade Dress, and Intellectual Property
Food Product Mislabeling
Securities Fraud Under SEC Section 10b-5 and Section 11
Accounting Misstatements in Public and Private Company Acquisitions
Lost Profits and Lost Enterprise Value Associated with Product Defects and Breach of Contract
View DMA Economics' Consulting Profile
.
Benchmarks are the basis for damages. But when the assumptions behind the benchmarks fail to stand up to Daubert scrutiny, expert testimony may be excluded.
---
This article finds evidence consistent with the hypothesis that managers consider personal risk when making decisions that affect firm risk. I find that Chief Executive Officers (CEOs) with more personal wealth vested in firm equity tend to diversify. CEOs who are specialists at the existing technology tend to buy similar technologies. When specialists have many years vested, they tend to diversify, however. Poor performance in the existing lines of business is associated with movements into new lines of business.
---