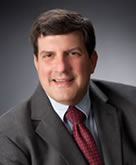 Mark A. Smith, MD, MBA, FACS, FACHE, CPHQ
, is an independent senior
Healthcare Consultant
and a
Practicing Vascular Surgeon
as a Clinical Assistant Professor of Surgery at the University of California, Irvine.
Dr. Smith previously served as the Chief Medical Officer with Morrisey Associates Inc/ Morcare LLC for six years. He is a member of HG Healthcare Consultants LLC. Dr. Smith brings over 30 years of clinical practice and hospital management experiences to his work with physicians and hospitals across the United States. He is Board Certified in Vascular Surgery and is a Fellow of the American College of Surgeons, the American College of Healthcare Executives. He is a member of the American College of Physician Executives, the Society for Vascular Surgery and the Southern California Vascular Surgical Society.
Litigation Support
- Dr. Smith provides expert witness services to attorneys representing plaintiff and defendant. His decades of clinical practice as a surgeon and multiple roles in senior hospital administration to his work on peer review, credentialing, ED call, and other matters involving physicians and hospitals across the United States. He has testified several times in the past 5 years.
Areas of Expertise
:
Physician Credentialing
Physician Peer Review
Negligent Credentialing
Negligent Peer Review
Patient Safety
Healthcare Quality

Performance Improvement
Fair / Judicial Hearings
Medical Staff Affairs
Medical Conflicts of Interest
Physician Integration / Alignment
Physician Conduct
View Dr. Smith's Consulting Profile
.