PRESS RELEASE DETAIL 28
A Press Release is one of the most cost-effective tools there is. Build credibility by publicizing your company events, performances, and other newsworthy items. Contact Us to feature your Press Release.
Return to Press Releases List
2/1/2003 12:00:00 AM
Press Release
EXPERTS.COM AND MDEX ONLINE, INC. SIGN AN AFFILIATION AGREEMENT TO OFFER ONLINE ACCESS TO ONLINE EXPERTS DIRECTORY AND DAUBERT CASE TRACKING SERVICES TO RESPECTIVE CUSTOMERS
STOCKTON, CA and EVANSTON, IL - February 01, 2003
Experts.com, the premiere online professional expert registry, and MDEX Online, Inc., owner of the Daubert Tracker, the most comprehensive research tool regarding the landmark 1993 Supreme Court ruling, Daubert v. Merrell Dow Pharmaceuticals, have finalized their affiliation agreement. Experts.com Members, consisting of accountants, attorneys, communication and marketing specialists, doctors, engineers, scientists, and other professional experts and consultants in over 1075 categories of expertise, will be able to provide the services of the Daubert Tracker to its customers and members at a discounted price. Likewise, MDEX Online's customers and subscribers can have easier access to the services of Experts.com.
"Daubert and related 'evidentiary gatekeeper' cases are becoming a major element in today's litigation milieu. So, it is imperative that testifying experts have access to all decisions and documents affecting their discipline. Being able to provide this service to an organization of the caliber of Experts.com is quite an honor and we look forward to a close working relationship with the company and its members and customers," said Myles Levin, president of MDEX Online.
"Working with MDEX Online is a plus for everyone involved. We are constantly working on building relationships that improve the quality of the resources available to our Members and users, and make Experts.com an essential part of every professional's practice," said Nabil Zumout, president of Experts.com. "Members of Experts.com already enjoy tremendous exposure to those seeking their expertise, and the benefit of exclusive tools, products and services. The access to the Daubert Tracker at a discounted price and the placement of Experts.com on MDEX's website will only enhance such exposure and benefits."
About Experts.com
Since 1994, Experts.com has provided users worldwide with a reliable source of experts and consultants. As one of the most established and premier Internet directories, Experts.com promotes its experts to those who need or would benefit from their specialized knowledge and expertise, whether for simple business consultation, a research project, or complex litigation. Our experts include authors, consultants, engineers, physicians, professors, scientists, specialists, and many more professionals in over 1075 categories of expertise. Our dynamic directory has been a resource to attorneys, reporters, insurance companies, judges, librarians, the media, and a variety of businesses. Our search technology allows users to efficiently locate a compatible expert by providing the expert's qualifications, contact information, links to the expert's personal web page, and other relevant information.
Experts.com, The Name Speaks For itself!™
About MDEX Online, Inc.
MDEX Online, Inc. is a national full service medical-legal consulting firm. The company was established to give attorneys easy access to the country's leading medical and disability authorities and the broadest array of medical legal consulting services- delivered conveniently and cost-effectively over the Internet.
MDEX Online, Inc. Contact:
Myles Levin
President
MDEX Online, Inc.
2859 Central Street
Evanston, IL 60201-1234
Phone: (866) 529-3300 ext. 100
Fax: 410-296-1741
mlevin@mdexonline.com
www.mdexonline.com
Experts.com Contact:
Nabil E. Zumout
President
Experts.com
2800 W. March Lane, Suite 230
Stockton, CA 95219
Phone: 866-2-EXPERTS or 209-477-5100
Fax: 209-477-7611
info@experts.com
www.experts.com

Emin Gharibian, PsyD
Founder/ Clinical Director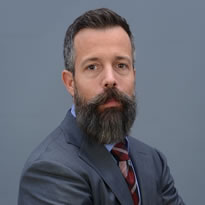 Jason D. May, MD, FAAEM, FACEP
Emergency Medicine Expert

Dr. Durand Begault, PhD
AFC Director