PRESS RELEASE DETAIL 64
A Press Release is one of the most cost-effective tools there is. Build credibility by publicizing your company events, performances, and other newsworthy items. Contact Us to feature your Press Release.
Return to Press Releases List
6/4/2013 12:00:00 AM
Renowned Expert Susan Maccoy Guides Aspiring Cosmetology Entrepreneurs: Newly-Released Book Provides Successful Road Map for Building and Managing Your Own Salon
---
Chicago, IL (PRWEB) June 04, 2013
"Down the Shampoo Bowl: The ABC's of Hair Salon Management" is the latest book by nationally-renown cosmetology professional and legal expert witness, Susan Maccoy. Designed to guide aspiring cosmetology professionals on their quest to build and manage their own profitable salon, Down The Shampoo Bowl provides a concise road map to success – including common pitfalls to avoid.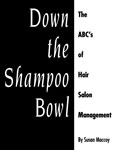 In an easy-to-read format, the book is the culmination of Maccoy's 45 years of experience and success operating on the highest levels of cosmetology.
"This book covers what they don't teach you at beauty school!", Maccoy says. "It's for every hair professional who wants to become a salon owner or independent contractor, or perhaps just a more successful stylist. The reader can learn in one read…what took me 45 years to acquire."
In Down The Shampoo Bowl, Maccoy explains the management and financial side of the beauty business, how to motivate employees, handling difficult clients, and business promotion through traditional channels and social media. The information is arranged alphabetically to allow the reader to locate any subject and read about it in a minute or less. Topics range from accounting and advertising to split endings and varicose veins. This witty, to-the-point A-to-Z guide answers questions and includes clear advice on how salon professionals can take charge and find success in the beauty industry.
Maccoy found success in many areas, including celebrity clients, product development, corporate consulting, and legal expert witness services.
She is an award-winning hair artist, image consultant, beauty educator, expert witness, and consultant to the hair care, beauty salon, and spa industry. As an educator, Susan Maccoy has taught and lectured, both nationally and internationally. She has rendered product testing and consulting services for such companies as Clairol Professional, Inc., Helene Curtis, Glemby International, Alberto Culver, Nancy Flynn Marketing Resources Inc., and Restore Products. Ms. Maccoy is the Winner of Today's Chicago Woman Reader's Choice Award, the Clairol Hair Fashion Award, and Glemby International's Outstanding Achievement Award.
Founder and principal of Susan Maccoy Enterprises, PC, Maccoy is the creator and developer of the ProWorks® professional line of hair care products and ReikiRocks® Spa Products . She has worked on such clients as Barbara Walters, Princess Diane Von Furstenburg, and the Princesses Hussein of Jordan. She has been featured in such magazines as Vogue, Women's Day, Redbook, Teen Magazine, and many others.
In addition, Maccoy serves as one of the nation's top cosmetology expert witness and beauty salon consultants in matters involving product development, product liability, professional liability, and employee and consumer injuries. Her expertise and professional experience encompass the full range of cosmetology products, services, techniques, procedures, policies, and salon management.
Maccoy is one of Experts.com's cadre of world-class expert witnesses and consultants. Her engagements are within the domains relating to cosmetology, product liability, and standard of care in the beauty salon and spa industry.
Down The Shampoo Bowl is available in paperback and Kindle versions at Amazon.com.
MORE ABOUT SUSAN MACCOY
Expert Witness Profile - Consultant Profile
ABOUT EXPERTS.COM - KNOWLEDGE CONNECTED!TM
Since 1994, Experts.com has offered expert witnesses and consultants worldwide an effective platform to promote their services and expertise to legal professionals, the media and business clients worldwide. Experts.com does not broker the engagement between its clients and members and does not mark up its members' fees. Clients may search over 1300 expert witness areas of expertise or have Experts.com's knowledgeable staff complete the search for no added cost. 1-866-2-EXPERTS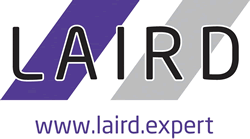 Nik Ellis
Managing Director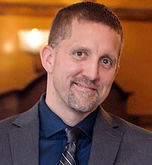 Ed Garbin, PhD, PE, DGE
President, Principal Engineer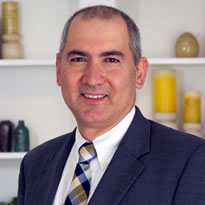 Sahel Shwayhat, MBA, FACHE
Principal / Owner