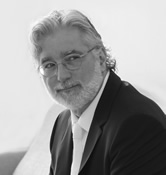 Stephen J. Callan
, Founder, President & Technical Director of Polymer Testing of St. Louis, Inc., has a 40 year career in
Polymer Chemistry
.
Litigation Support Experience
- Mr. Callan has personally conducted more than 3,000 Military and Industrial Failure Analyses. He has had a twenty six year career as an Expert Legal Witness and has been used as an Expert Legal Witness in more than 50 cases involving Product Failure, Medical Malpractice, Pharmaceutical Contamination, Violation of FDA regulations, Failure to Warn, Fire, Explosion, Chemical Exposure, Personal Injury, Death, Murder, Environmental Contamination, Patent Infringement and IP theft. He has testified in State Court, State Supreme Court, and Federal Court.
Mr. Callan has been used as an Expert in Polymer Chemistry/Materials Analysis/Failure Analysis & Reverse Engineering by 64 Independent Testing Laboratories, 35 Automotive Component Manufacturers, 26 Coatings / Adhesives Manufacturers, 30 Composite / Aerospace/ Military Manufacturers, 12 Environmental / Agricultural Product Manufacturers, 20 Packaging Manufacturers, 14 Electronics Manufacturers, more than 260 Plastic Manufacturers / Raw Material Suppliers, The U.S. Navy, The U.S. Army, and NASA.
Primary Areas of Expertise
:
Military and Industrial Failure Analysis
Product Contaminant Identification
Plastics and Polymers
Coatings, Sealants, and Paints
Construction Claims
Corrosion Engineering
Reverse Engineering
Product Failure Analysis

Forensic Chemistry
Forensic Engineering
Intellectual Property
Materials Science
Medical Devices
Product Warnings
Roofing and Waterproofing
Structural Failure
View Stephen Callan's Consulting Profile
.