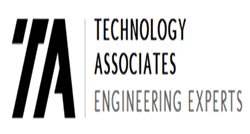 Doors and gates, whether automated or manual, can pose a serious hazard to users if not designed, manufactured, installed and maintained properly. The different types include automatic doors, overhead garage doors, elevator doors, sliding doors, swinging doors, and automatic gates. Door injuries are typically associated with an impact between the door or gate and a user. To reduce such injuries, standards have been developed to limit the speed and energy associated with a closing door or a gust of wind blowing a door open. Additional safety requirements exist for automatic doors, gates and door closers. Testing can determine whether a door meets applicable standards.
Expertise

Questions Answered

We have extensive experience in many aspects of door accidents including:

Proper door closer operation including sweep and closing speeds
Presence and motion sensors which control door opening and closing
Door and gate standards
Testing: force, speed & energy measurements

Case Examples

Windblown Glass Door Shatter:
An improper closer on a store's glass front door permitted the wind to blow the door open rapidly. The subsequent impact with a nearby structural element shattered the plate glass and caused a long piercing cut on a customer's arm. Our analyses of the door closer and wind forces convinced the jury that the door closer was deficient and the customer was awarded a large cash settlement.
---
Dr. Irving Ojalvo is Chairman of Technology Associates (www.technology-assoc.com), a forensic engineering firm with offices in New York City and Connecticut. The firm's technical personnel, all of whom have advanced degrees, perform accident reconstruction involving issues of biomechanics, mechanical, traffic, and human factors engineering.
©Copyright - All Rights Reserved
DO NOT REPRODUCE WITHOUT WRITTEN PERMISSION BY AUTHOR.