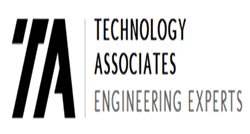 Second only to automobile accidents, falls are the leading cause of injury and deaths. Of these, accidents due to slipping or tripping form a large proportion. Slips and trips occur on floors, streets, walkways, stairs, etc. Although both slips and trips result in falls, they are otherwise quite different. A slip is associated with insufficient resistance between a foot and the walking surface, while a trip involves much more resistance than the victim had anticipated. A third type of fall results from a loss of balance. This can occur when one expects a surface to provide support, but it does not, such as while descending a staircase with an unanticipated long rise height step.
Expertise

Questions Answered

We have a vast amount of experience in many aspects of fall downs including:

Measuring friction coefficients of many walking surfaces
Familiarity with building codes for stairway and ramp safety
Analyzing the biomechanics of a fall to determine if it is consistent with the reported injuries

Case Examples

Exterior Staircase Fall Down:
After exiting a building, an elderly woman descended an outdoor, wooden, wide set of stairs. While doing so, she lost her balance, fell, and was seriously injured. Upon inspection, we determined that the rise height of the step where she fell was a half-inch higher than the previous steps. In addition, there was no handrail nearby. Both these items represented significant hazards and building code violations. The defendant settled the lawsuit after receiving our report.
---
Dr. Irving Ojalvo is Chairman of Technology Associates (www.technology-assoc.com), a forensic engineering firm with offices in New York City and Connecticut. The firm's technical personnel, all of whom have advanced degrees, perform accident reconstruction involving issues of biomechanics, mechanical, traffic, and human factors engineering.
©Copyright - All Rights Reserved
DO NOT REPRODUCE WITHOUT WRITTEN PERMISSION BY AUTHOR.