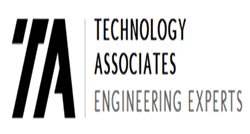 An end user of a product expects that a given product will not only function as intended, but will be safe from non-obvious hazards. Based upon decades of experience with mishaps during use of common and specialized equipment, thousands of standards have been developed for many consumer products and industrial equipment. Numerous organizations exist, e.g., ANSI, ASTM, SAE, and ASME, that regularly review and update these standards.
Expertise

Questions Answered

We have extensive experience with many types of products including:

Gardening, automotive, commercial, agricultural, medical, playground, gymnasium, food preparation, heating and cooling equipment
Helmets, shopping carts, furniture, household and kitchen appliances, power tools and packaging
Extensive product safety and standards reference library

Case Examples

Lawn Tractor Fire:
A lawn tractor tipped over trapping its rider under it. While on its side, gasoline trickled from an air hole in the gas cap onto the surrounding area. Eventually, the spilled gasoline fumes ignited, severely burning the operator's legs. We demonstrated how the addition of a simple gasoline supply shut off valve for the air hole when the tractor is rolled on its side would have avoided the fire. Afterwards the manufacturer offered a $1 million settlement.
---
Dr. Irving Ojalvo is Chairman of Technology Associates (www.technology-assoc.com), a forensic engineering firm with offices in New York City and Connecticut. The firm's technical personnel, all of whom have advanced degrees, perform accident reconstruction involving issues of biomechanics, mechanical, traffic, and human factors engineering.
©Copyright - All Rights Reserved
DO NOT REPRODUCE WITHOUT WRITTEN PERMISSION BY AUTHOR.