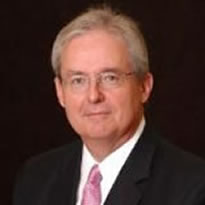 After over 34 years in bank management, including being Director, President and CEO of two banks, providing expert witness services to attorneys representing banks, bank customers, vendors and regulators has illuminated some fundamental certainties in U.S. financial services.
First and foremost, the overwhelming majority of banks and bankers get it right every day. Bank Boards of Directors articulate their level of enterprise risk management, approve policies to ensure compliance and oversee Management's implementation of procedures and practices to achieve the bank's goals. When mistakes are made or problems arise, banks have effective corrective protocols in place to address the issues involved. That does not mean every loan will be repaid as agreed. It does mean that well run banks will understand the risks, for example, in their loan portfolios from solicitation through collections and have systems and controls in place to minimize losses to the bank and customers.
In our expert witness work, we have aided attorneys representing banks to confirm the banks' actions were consistent with their policies, industry standards and regulatory expectations. Specific examples include defending a bank's: underwriting in commercial real estate lending, involvement, and representations in commercial loan participations and, marketing decisions in product offers.
Secondly, banks are highly regulated and as with the first observation, banks generally do an exceptionally good job in complying with the myriad of rules and regulations.
In our expert witness work, we have sat on both sides. One axiom in banking is that bankers want to know what the rules are, and they will comply as well as they can. The challenges arise when a bank's actions are inadequate in the eyes of the regulators and/or are inconsistent with their individual bank policies and procedures. One example is many years ago as the Bank Secrecy Act was ramping up, the federal agencies reached out to banks, including mine where I felt we had a robust BSA program in place, and made it clear banks needed to do a better job in providing more Suspicious Activity Reports (SARS) than we were doing at the time. We responded, accordingly, and we never had a BSA issue.
We have supported banks where they believed they were conforming to regulatory expectations. We have also provided support to the FDIC in several failed bank cases where the actions of bankers, including directors, were not consistent with their own policies and procedures and in contravention of regulatory expectations.
Third, a small number of banks have not lived up to their own policies and regulatory expectations. We have assisted attorneys throughout the country where bank actions have been egregious and harmed their customers. One example involved a bank's "Technical Incompetence"1 where a bank lacked the expertise to provide certain loans. For example, without the specialized expertise to properly underwrite, approve and secure the loans, many banks will not make airplane or boat loans.
In the same regard, we have assisted bank customers where a bank has clearly ignored its own policies and procedures to the detriment of its customers. The underlying causes may include an individual bank employee to executive management and the Boards of Directors.
Fourth, banks' actions toward its employees should be consistent with their own Human Resource's policies and procedures. We have supported attorneys representing former bank employees where this most basic of standards were not applied.
Finally, we recognize banks are easy targets and we have assiduously avoided getting involved in frivolous lawsuits. We recognize there are many good bankers doing good things every day and their focus should not be distracted by unnecessary legal actions.
1 Per the FDIC - Technical incompetence usually is manifested in management's inability to obtain and evaluate credit information or put together a well-conceived loan package. Management weaknesses in this area are almost certain to lead to eventual loan losses. Problems can also develop when management, technically sound in some forms of lending, becomes involved in specialized types of credit in which it lacks expertise and experience. FDIC DSC Risk Management Manual of Examination Policies 3.2-37 Loans (12-04)
---
Mark C. Riley is an experienced and successful former Bank Chief Executive Officer whose background includes leading the turnaround of two banks that had been operating under regulatory agreements upon arrival. Mr. Riley's relevant experience was overseeing all areas of his banks including the development, approval, and implementation of effective risk management programs. As CEO, Mr. Riley was involved in all phases of lending from business development to credit analysis and underwriting to overseeing loan approval and review process, providing due diligence of client bank loan portfolios, developing and overseeing workouts of non-performing loans.
©Copyright - All Rights Reserved
DO NOT REPRODUCE WITHOUT WRITTEN PERMISSION BY AUTHOR.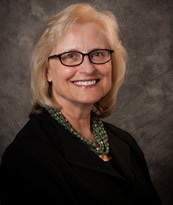 10/20/2014· Banking
Recruiting New Bank Directors - Is Your House In Order?
Many banks need to add new board members because some are reaching a mandatory retirement age or because others who agreed to stay through the financial crisis now want to rotate off the board. Banks need to keep in mind that they will be under close scrutiny by any prospective candidate who will be conducting due diligence on the bank at the same time the bank is conducting due diligence on the candidate. In order to ensure your bank can attract top candidates for board positions, consider the following before beginning the recruiting process: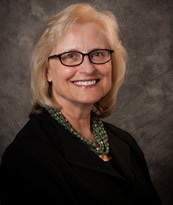 ;