National Real Estate Research, LLC
is a nationwide consulting practice offering a full range of research-based
Valuation, Analytical, and Transactional
counseling services. With assignments in over 25 states, the major focus of the firm is litigation support and expert witness services, distressed property solutions and valuation of large, complex, or unusually difficult assignments in most property types.
National Real Estate Research, LLC clients have included developers, governmental agencies, corporations, and law firms throughout the U.S. on a comprehensive cross-section of significant properties and real estate disputes. Significant areas of expertise are in:
The determination of real estate diminution of value damages due to stigma or other external forces
The allocation of tangible and intangible values comprising the total assets of the business
Correctional facility valuations and alternative use studies
Valuation of ski resorts, indoor waterparks, and other leisure real estate products, hospitality and resort properties, fractional interest properties, and adventure centers / entertainment venues.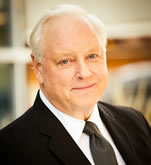 Managing Director,
John A. Dalkowski III, CRE, MAI
, has over 45 years experience in
Real Estate Valuation, Development, and Counseling
. He has appraised in excess of $9 Billion in assets.
Mr. Dalkowski has provided valuation / consulting services on hundreds of properties, exceeding $9 Billion in cumulative value over the past 26 years, and has an extensive range of geographical experience. He has also been a recognized industry counselor in senior housing and healthcare facilities and Low Income Housing Tax Credit, properties since 1993. Prior to his counseling activities, he personally developed $53+M [in current dollars] projects as a principal and general contractor.
Mr. Dalkowski's major focus is on distressed property solutions and valuation advisory services, particularly on specialized or complex transactions such as major office buildings and hotels and other trophy real estate assets, including ski resorts, waterparks, outdoor entertainment venues, resort hospitality and timeshare properties, and correctional facilities. He has completed numerous valuations of major Manhattan hotels and office buildings and more than 100 distressed asset valuations for the FDIC, as well as complex litigation support such as the recent Chinese Drywall test case in Louisiana.
Miami Office
701 Brickell Avenue
Suite 1550
Miami, FL 33131
South Carolina Office
Flamingo Street
P.O. Box 7523
Hilton Head Island, SC 29228
View John Dalkowski's Expert Witness Profile
.