Expert Witness Consulting Services, LLC (EWCS) provides a range of services to law firms, litigation trustees and others engaged in expert witness and related activities. We provide up-front assessment of cases, drafting assistance in writing the economic core of complaints; other consulting expert work; and testifying expert witness reports and testimony. As an affiliate of Gordian Group (one of the leading national restructuring investment banking firms), EWCS can tap Gordian's vast experience in litigation assignments, particularly relating to matters involving solvency, valuation, fairness and Board of Directors responsibilities. In addition, EWCS has built a nationwide cadre of other independent experts so that we can assist law firms and mediators in finding the right expert for each case.EWCS connects vetted and specialized expert witness professionals to law firms across the nation. With its incremental, litigation-experienced professional resources and national recognition within the legal community, EWCS' mission is to work diligently with client law firms and mediators to provide exceptional work product in an efficient manner, starting with finding the right expert for each case.
As Experts and Consultants, the professionals at EWCS are able to provide clients and Boards of Directors with advice and guidance in structuring transactions appropriately, and in delivering financial opinions in connection with the same. They can reconstruct financial data through forensic analysis in order to explain how financial markets or decision makers may have made decisions. When it comes to evaluating the performance of boards, management teams, and financial institutions, the experts at EWCS are well-positioned to have a credible point of view, given their experience in cleaning up the aftermath of corporate disasters and fraud up close. The EWCS professionals have substantial experience in most industries, including but not limited to aerospace and defense; consumer goods; electronic technology; finance and insurance; food and beverages; heavy industry and manufacturing; life sciences; metals & mining; oil & gas and energy; real estate and hospitality; and retail and apparel. Their experts have done transactions within these segments, and use their "real world" experience in approaching projects.
Areas of Expertise:
Financial Services
Economics
Restructuring
Bankruptcy
International Business (particularly in Asia)
Fiduciary Duties
Private Placements
Damages

Equity Compensation
Market Assessments
Business Valuations
Manufacturing
Pharmaceuticals
Technology
Intellectual Property / Patents
Real Estate Market Feasibility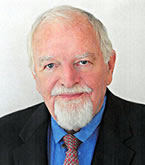 Kelly T. Hickel, Co-founder at EWCS, is a Financial and Business Advisor who has served as a senior executive for over 30 years. Mr. Hickel has many years of experience in the technology industry and with turnarounds of troubled companies. Throughout his career, he has arranged numerous private and public company financings and financial restructurings and has raised and/or returned over a $1 billion to investors and lenders. Mr. Hickel served as Turn-around President to Miniscribe Corp., a troubled Fortune 500, $600 million annual revenue disk drive manufacturer, and President of the Maxwell Technology Information Systems Group from 1993 until 1997, during which, Maxwell was the 9th best performing stock on NASDAQ and the #1 performing stock in California in 1996. As Chairman and Chief Restructuring Office of The Tyree Company in Farmingdale, New York, Mr. Hickel was responsible for running the largest oil downstream services company in the northeast. With all of his experience, he then founded and managed emerging Pharmaceutical companies, taking a product through FDA approval for a supplement through distribution in over 2000 retail pharmacy outlets. Beltway Catalyst recently interviewed Kelly T. Hickel for their Thought Leader Spotlight. Check out the podcast here: https://lnkd.in/gPg23ue
Jim Timm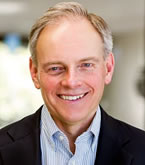 ins, ASA BV/IA, MAFF, CEP, is the Managing Director and heads the valuation, litigation, and advisory services practices at Teknos. He has worked in Silicon Valley for more than 35 years, as a Valuation expert, a Venture Capitalist, and an Investment Banker. Mr. Timmins has overseen 1,000s of valuations, fairness opinions, and solvency opinions in connection with financial reporting, tax compliance, merger and acquisition transactions, financings, spin-offs, and recapitalizations, and litigation. He has also participated in numerous merger and acquisition transactions, private placements, and public offerings during his career. Prior to forming Teknos, Mr. Timmins was a Managing Director at Pagemill Partners, where he created and managed the valuation practice. Before that he was the Managing Director of the Silicon Valley office of NIF Ventures (the venture capital arm of Daiwa Securities SMBC of Japan), and a General Partner of Glenwood Ventures and Glenwood Capital. Earlier in his career, he held positions in investment banking at Hambrecht & Quist and Salomon Brothers. Mr. Timmins has served as an expert witness for more than 60 cases involving valuation, fiduciary duty, and venture capital practice. He has been retained as an expert by both plaintiffs and defendants.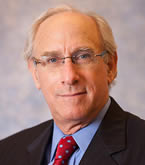 Paul S. Black, President of Paul S. Black & Assoc., Inc. has more than 35 years of experience as a Real Estate Market Feasibility Analyst, including multiple types of residential, office, retail, industrial and mixed-use properties. Mr. Black has been employed by local and international accounting firms in their real estate consulting groups as well as local and regional consulting companies. For 20 years, Mr. Black has served as a lecturer/adjunct professor teaching Real Estate Principles and Practices as well as Real Estate Market Analysis at the graduate (MBA) and undergraduate levels. Areas of Expertise: Economic Damages, Construction Defects / Delay Damages, Lost Revenue / Profits, Unjust Enrichment, Due Diligence, Commission Disputes, Procuring Cause, Real Estate Brokerage, Broker/Realtor Standard of Care, Code of Ethics – National Association of Realtors (NAR), Real Estate Disputes, Fraud / Misrepresentation, Insurance Defense, Eminent Domain, Market Feasibility / Evaluation.