PRESS RELEASE DETAIL 63
A Press Release is one of the most cost-effective tools there is. Build credibility by publicizing your company events, performances, and other newsworthy items. Contact Us to feature your Press Release.
Return to Press Releases List
3/1/2013 12:00:00 AM
Gail Howard - America's Most Credible Lottery Authority - Celebrates 30th Anniversary With Mega Millions Giveaway
---
Las Vegas, NV (PRWEB) March 1, 2013
Experts.com Lottery Expert and Consultant, Gail Howard, has a remarkable track record in helping people win big money in lotto. On March 29th, 2013, she is celebrating by giving back. Howard is offering $1,000 in free Mega Millions combinations to be split among five lucky winners. First prize will be the first 500 combinations (sets of numbers); second prize will be the next 200 sets of numbers; and third, fourth and fifth prizes will be the following 100 sets of numbers each.
On March 12, all 1,000 sets of numbers will be posted at http://www.smartluck.com/30th-anniversary-giveaway-winners.htm, a page on Howard's SmartLuck.com web site. "We will post the winning codes of our 30 winners on March 28, the day before the Mega Millions drawing," Howard said. "The winner keeps all the prizes won in his sets of numbers," Howard said. The next 25 prizes will be an autographed copy of Howard's "Lottery Winning Systems" book. All 30 winners will get a copy of this book.

Anyone over the age of 18 can enter the 30th Anniversary Giveaway, free of charge. To enter, visit www.smartluck.com and click on the "Sign Up" button. Enter on or before March 25, 2013. Howard will choose the Mega Millions numbers and pay for the tickets. Steve Allensworth, publisher of NY Lotto News, and his staff will fill out the play slips.
Gail Howard's lottery success has led to appearances on hundreds of radio and TV shows, including The Today Show and Good Morning America. Or you may have seen Gail's half hour Lottery Busters infomercial that aired every day for over a year on cable TV. She has been featured or quoted in articles in many major magazines and newspapers, including Newsweek, U.S. News & World Report, Playboy, Real Simple, Family Circle, The Wall Street Journal, The New York Times, New York Newsday, New York Daily News, Los Angeles Times, Chicago Tribune, Houston Chronicle, Chicago Sun Times, Shanghai Evening Post, and many more.
Lottery Expert Gail Howard is internationally recognized as the creator of the most successful lottery systems used in the world today. Howard's systems are the ONLY lottery systems that have been credited with winning dozens of first prize lottery lotto jackpots. To date, 106 documented first prize lotto jackpot winners have won a combined total of $101,438,493 with her lottery wheels and lotto number selection strategies.
Documentation consists of more than 400 pages of letters from Gail's lotto jackpot winners, copies of their jackpot winning tickets, checks and/or congratulatory letters from the lottery, lottery press releases, and newspaper articles. On her website are stories that have appeared in newspapers and lottery magazines about Howard's lotto winners. Each of the photos are scans of original newspaper and magazine articles and other official evidence of real jackpot wins.
For More Information on Lottery Expert Gail Howard:
Terra Paley, PR Contact
Telephone: 310-696-9288
Email: yourghostshadow(at)gmail(dot)com
ABOUT EXPERTS.COM - KNOWLEDGE CONNECTED!(TM)
Since 1994, Experts.com has offered expert witnesses and consultants worldwide an effective, efficient, and economical platform to promote their services and knowledge to legal professionals, the media and other prospective business clients worldwide. Experts.com does not broker the engagement between the clients and members. Clients may search over 1300 expert witness areas of expertise or have Experts.com knowledgeable staff complete the search for no added cost. 1-866-2-EXPERTS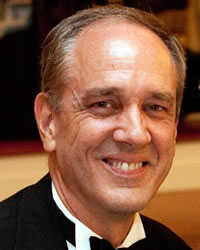 William (Ned) McLeod, Esquire
Entertainment Attorney / Consultant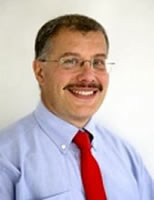 Daniel Allen
MB, BS, LLM, MRCGP, MRCPsych

Brian Spiegel & David Spiegel
CR, CIEC, CMRS, CEICC, CSDS, CMCC, IICRC, CFFC