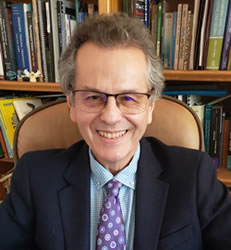 Jeffrey A. Sugar, MD
has been a practicing
Psychiatrist
for over 20 years. Dr. Sugar is board certified both in
Child and General Psychiatry
. He is Past President of the Southern California Society of Child and Adolescent Psychiatry. He is an Assistant Professor of Clinical Psychiatry at USC, and has been an Assistant Clinical Professor of Psychiatry at UCLA.
Dr. Sugar is the Director of the Child and Adolescent Psychiatry Trauma Program at the University of Southern California, Keck School of Medicine in Los Angeles, CA where he sees patients, teaches psychiatry, and performs research. He is Attending Psychiatrist in both Child and Adolescent Psychiatry and Adult Psychiatry Outpatient Clinics at USC. He teaches child and general psychiatrists-in-training and medical students on topics ranging from Trauma, Adversity, and Dissociation to Psychotherapy theory and methods.
Dr. Sugar was the founding director of the Hathaway Children's Clinical Research Institute where he performed funded research on the effects of interpersonal child trauma. Dr. Sugar has presented at national and international meetings on child and adolescent Trauma and Dissociation. Director, Child Psychiatry Trauma Program at the University of Southern California, Keck School of Medicine ..
Dr. Sugar has been worked with the legal industry since 1988. Qualified in Superior court, he has been retained over 40 times as an expert in a broad range of child and general psychiatric cases, for both Plaintiff and Defense. His services include:
Consultation Regarding Psychiatric Injury, Diagnosis, Treatment
Record Review and Opinion
Psychiatric Interview and Mental Status Evaluation
Expert testimony
Dr. Sugar's litigation support is available to attorneys for both Plaintiff and Defense. His
Areas of Expertise
include:
Effects of Trauma and Adversity on Child Development
Chronic Physical, Sexual or Emotional Abuse
Psychological Trauma in the Workplace
Date Rape / Internet Seduction
Post-Traumatic Loss, Grief and Depression

Psychological Effects of Injury to the Body or Brain
Post-Traumatic Stress Disorder (PTSD)
Wrongful Death - Medication Mismanagement
Improper Psychotherapy Supervision
Schoolyard Bullying and Rape
Professional Training
:
MD: University of California, San Francisco
General Psychiatry: Harbor-UCLA, Torrance, California
Child Psychiatry: UCLA-Neuropsychiatric Institute
Chief Fellow: UCLA
View Dr. Sugar's Consulting Profile
.
We examine the consumer-welfare implications of Google's project to scan a large proportion of the world's books into digital form and to make these works accessible to consumers through Google Book Search (GBS). In response to a class action alleging copyright infringement, Google has agreed to a settlement with the plaintiffs, which include the Authors Guild and the Association of American Publishers.
---