Ideal Innovations, Inc, (I3) is recognized as an industry leader for Biometric Examination Services, including expert fingerprint identification, latent print identification comparisons, data base system administration, information technologies, Automated Biometric Information System support and biometric data enrollment services.
I3 provides examination services to the Department of Defense (DoD) and the Department of Homeland Security (DHS). We have trained Federal, State, local, international, intelligence and industry professionals. Their instructors are key members of the Organization of Scientific Area Committee (OSAC) for Forensic Sciences, Facial Identification Scientific Working Group (FISWG), and the International Association.
Consulting Services:
Biometrics - Identity management, Automated Biometric Identification Systems (ABIS) development, systems integration and operation, access control systems (e.g., Biometric Automated Toolset-Army [BAT-A]), biometric handheld development support and operation (e.g., Secure Electronic Enrollment Kit [SEEK]), biometric device testing, and evaluation and pilot study support
Science and Technology - System integration, program management, and overall force protection to the Department of Defense, commercial entities, U.S. federal entities, and foreign customers
Information Technology - Information assurance (IA), network administration, system administration, software engineering, and helpdesk services
Facial Examination Training - Face examiners, fingerprint examiners, detectives border patrol agents, intelligence analysts, police, and many more. Clients have included the FBI Criminal Justice Information Services (CJIS) Division, Department of Homeland Security, Naval Criminal Investigative Service (NCIS) Australian Federal Police, Romanian Intelligence Agency, Swedish Migration Agency, Norwegian ID Center, and other US agencies.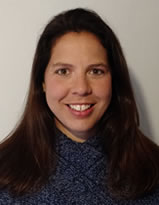 Lora S. Sims, CTPE currently serves as the Director of the Facial Identification Training and a Biometrics SME. In this position, Ms. Sims coordinates all training classes as well as many other Face related activities within the company and also provides subject matter expertise on Biometrics for contracts and consulting/expert witness work.
Ms. Sims is an IAI Certified Tenprint Examiner and is the current chair of both the Facial Identification Scientific Working Group (FISWG) and the Facial Identification Subcommittee of the Organization of Scientific Area Committees (OSAC) for Forensic Sciences. She also sits on the IAI Facial Identification Subcommittee.
Ms. Sims joined Ideal Innovations, Inc. in 2008 as a Tenprint Examiner at the DoD DFBA, which transitioned into a Sr. Biometric Examiner comparing multiple biometrics (fingerprints, faces, and irises). In this position, she co-authored a training to competency program on facial identification & comparisons and is responsible for mentoring and training new employees through the tenprint and facial training program while integrating them into an operational environment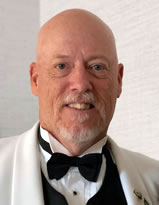 Steven Lee Johnson joined the I3 Advisory Board after 13 years of service to the company as Senior Vice President. Mr. Johnson is the current Chair of the Forensics Science Standards Board (FSSB) of the Organization of Scientific Area Committees (OSAC), a National Institute of Standards and Technology (NIST) entity dedicated to strengthening the nation's use of forensic science by facilitating the development of technically sound forensic science standards and by promoting the adoption of those standards by the forensic science community.
Mr. Johnson served in the past as President and Chair of the IAI, secretary and chair of the IAI Forensic Art Certification Board, past chair of the IAI Science and Practices Committee, chair of the IAI Biometric Information Systems Committee and the chair of the IAI Facial Identification provisional sub-committee. In addition to his affiliation with the IAI, Mr. Johnson is an Associate Member of the International Association of Cranio-Facial Identifiers.
Mr. Johnson worked numerous forensic/biometric support contracts for the Department of Defense (DoD) and was actively involved in the development of DoD forensics and biometric standards. He is an International Association for Identification (IAI) Certified Latent Print Examiner (CLPE) and Forensic Artist. Prior to coming to I3, Steve served 20 years in the law enforcement community providing leadership and expertise in criminal investigation and forensic sciences at the municipal and state levels.