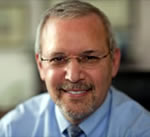 Dr. Samuel Romirowsky, PhD
is a
Forensic Psychologist
with over 30 years of clinical experience. Currently licensed to practice in Newark, Delaware and Media, and Pennsylvania, Dr. Romirowsky's services are available to children, adolescents, adults, seniors, couples, and families. Specializing in children of divorce and high conflict resolution, he provides
Child Custody Evaluations
and
Mediation / Parent Coordination Services
.
Other Specialties Include
:
Psychological Screening for Medical Procedures
Pain Management
Psychological Adjustment to Medical Conditions
Loss and Grief

Conflict Resolution
Divorce
Parent Coordinator Services
In-service Training
Dr. Romirowsky is a member of the American Board of Forensic Examiners, Association of Family and Conciliation Courts, American Psychological Association, Pennsylvania Psychological Association, Delaware Psychological Association, and the Council for the National Register of Health Service Providers in Psychology. He received his PhD from Columbia University in 1978 and has been in private practice since that time.
View Dr. Romirowsky's Expert Witness Profile
.