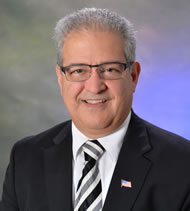 Timothy A. Dimoff, CPP, is a nationally recognized authority, consultant, author and trainer offering total package solutions relating to employee issues including workplace violence, substance abuse, management training, FLMA /discrimination issues, bullying, sexual harassment, documentation procedures, liability reduction, hiring/firing and pre-employment screening procedures, corporate investigations, internal theft, and security analysis/vulnerability assessments.
As founder and president of SACS Consulting & Investigative Services, Inc., one of the nation's leading security consulting firms, Mr. Dimoff has over 40 years of experience in Security and Human Resource matters serving both the public and private sectors. He is multi-certified in the security field. He is board certified by ASIS as a Certified Protection Professional (CPP?) which is internationally recognized as the "gold standard" certification for security management professionals, demonstrating their knowledge and competency in seven key domains of security.
Mr. Dimoff is also an A.L.I.C.E Certified (Alert, Lockdown, Inform, Counter, Evacuate) Training instructor; a member of InfraGard, a joint professional organization between the FBI and security professionals to work collectively against crime, terrorism and to improve educational abilities and knowledge for the private sector; a member of NOITR, a joint professional organization between the Secret Service and IT security professionals to work collectively against crime, terrorism and improve educational abilities and knowledge for the private sector with emphases in the IT and internet areas; and is a member of the American Society for Industrial Security (ASIS).
Mr. Dimoff has written dozens of security-related articles and has authored four books. He also provides media commentary and profiling analysis for TV, radio, internet and print media worldwide. He holds a Bachelor of Science Degree in Sociology with an emphasis in Criminology from Denison University.
Areas of Expertise:
Security / Law Enforcement Policies and Procedures
Aggressive Behavior
Human Resources Policies
Successful Hiring Practices
Violence Free Firing Practices
Terminated Employee Risks

Physical Security Vulnerability Assessments
Diversity and Discrimination in the Workplace
Drug and Alcohol Abuse Issues
Identifying High Risk Employees
Defusing Difficult People
Workplace Theft
Medical marijuana is now legal in many states and many other states are considering legalizing it. This creates a host of issues and questions, legal and otherwise, that employers must address. This also affects workplace issues and policies. And since each state is different, how do you know how your state laws vs. federal laws affect the issue? It is confusing but this is an area where it is critically important to understand and to act accordingly.
---
Bullying in the workplace is a very serious issue. It has been linked to workplace violence and many other workplace problems.
---
School shootings - church shootings - road rage – bullying - workplace rage. We are so angry! It seems as if there are no boundaries anymore. Have we completely forgotten how to deal with life's setbacks in a civilized manner? Have we become a world full of life's rages
---
Timothy A. Dimoff
It began with "Road Rage" and quickly expanded into "School Rage", "Work Rage", "Air Rage", "Anti-government Rage" and "Anti-business Rage." . . . Life Rage examines these rages...their causes and effects, and offers hope and solutions. Americans can come together and make our lives and businesses safer and better.
---
Timothy A. Dimoff
This book reveals a darker, grittier side of American culture that many people never see. Readers will be stunned by the impact drug abuse has in our homes, our workplaces, schools and even on the athletic field. A must-read for anyone who needs to be able to spot the signs of drug abuse or stop it before it begins.
---
Timothy A. Dimoff
This fun-to-read book is for anyone who manages or owns a small business. Filled with real-life in-the-trenches stories, you will gain exciting insights into the fundamentals of building a business from the ground up. You will also learn how to develop long-lasting customer relationships to grow your business and place it on the fast track to success.
---