Risk and Threat Analysis Management, LLC is a recognized leader providing Investigations, Security, Emergency Management, Executive Protection and Fire Safety consulting services. Their services have helped law firms, healthcare facilities, educational institutions and and individuals mitigate risk, and ensure regulatory compliance with Federal and State agencies.
Risk and Threat Analysis Management professionals possess years of investigative, executive protection, law enforcement, private security, fire safety and emergency management within project management experiences that guide clients as they manage threats around the world. They are prepared to provide proactive threat analysis, protection, consulting, investigations, and security training.
Consulting Services:
Security Investigations
Emergency Management / Planning
Security Management / Planning
Fire Safety Management

Executive Protection
Child Predator Protection
Workplace Violence
Infiltration / Red Cell Surveys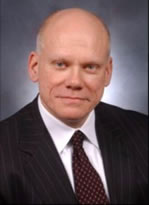 Principal, Alan J. Robinson, brings over 35 years of Security / Law Enforcement experience to the security, safety, fire safety, emergency management field. Mr. Robinson is a former Supervisor, Protection Services for Disney-ABC, Inc. in New York, where he coordinated the security of millions of dollars in equipment for both Reagan Presidential Inaugurations. While at Disney-ABC, he was credited with creating the first hostage negotiation training class after an incident at ABC News in Washington, D.C.
For the past 25 years, Mr. Robinson has been the Director of Protection and Security Services/Emergency Management for Atlantic Health System; a hospital system based in New Jersey where he manages: Public Safety and Security, Fire/Life Safety, Emergency Management, Investigations, and Special Events for a healthcare system that approximately 10 million square feet of physical plant and campus, spread throughout New Jersey.
Mr. Robinson directly and indirectly manages over one-hundred (100) security officers, investigators, fire safety officers, emergency management officers, and contract law enforcement officers. He has successfully navigated numerous external agency regulatory compliance surveys including those from the "Joint Commission," State Department of Health, New Jersey Office of Homeland Security, and New Jersey Office of Counter-Terrorism.