SEDA Experts is a boutique consulting firm specializing in Financial Services. They provide superior independent advice, data analytics, valuation, and expert testimony services to financial institutions and law firms in both litigation and business contexts.
Their experts have unmatched industry experience in a vast array of financial services practices. With over 30 years as global managing directors at leading financial institutions and consulting firms, each of their experts is dedicated to applying exceptional real-world economic, financial, and quantitative principles to complex business and legal challenges.
SEDA Experts provides independent advice, financial consulting, data analytics, valuation, and expert testimony services to financial institutions and law firms in both litigation and business contexts.
Services:
Expert Witnesses Testimony and Report
Litigation Process Support
Mediation
Class Certification Consulting

Complex Data Analysis
Damages Calculations
Engaging World Class Expert
Advisory Services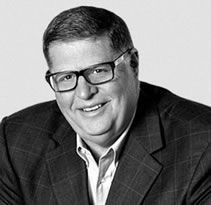 Richard A. Marin, Managing Director, a former finance senior executive with over 40 years of industry experience, and a former clinical professor at Cornell University, is a world-class testifying expert. Mr. Marin is a Finance, Real Estate, and Venture Capital industry executive who is currently the CEO of Low Emissions Resources Corporation. He also is involved in managing private equity investments, consulting on major commercial real estate and attractions projects, and an expert in the retirement field.
Mr. Marin was previously a senior executive at three major financial institutions; Bankers Trust Company, Deutsche Bank and Bear Stearns. His initial career spanned corporate finance, sales and trading, structured products, emerging markets, processing, and several other disciplines. Later in his career, he focused on building and running large asset management businesses in both the traditional and alternative spaces and in the institutional and high net worth markets. He also served as Chairman and CEO of AFI (USA), a major distressed commercial and residential property developer, for whom he restructured over $2B of liabilities.
Mr. Marin has been a successful financial entrepreneur, involved in founding several venture capital firms (Beehive Ventures and Green Visor Capital) and a hedge fund (Ironwood Global). He served as CEO of the New York Wheel, a $650 million development project, from 2012 to 2017. He is currently the CEO of Low Emission Resource Corporation, a start-up scientific research & development company working in the areas of hydrogen and ammonia production.
He is a published author of Global Pension Crisis: Unfunded Liabilities and How We Can Fill the Gap (Wiley & Sons, 2013), Mater Gladiatrix (Lulu Press, 2017) and Gulag 401k: Tales of a Modern Prisoner (Lulu Press, 2017). View full Vitae.
Areas of Expertise:
Asset Management
Alternative Investments
Private Equity Investments

Securities Lending
Retirement and Pensions
Real Estate / Project Financing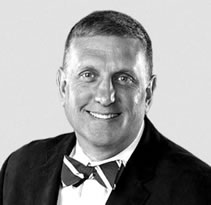 Kenneth Simmons, Managing Director, has over 30 years of industry experience as Executive Vice President at leading financial institutions, and at regulatory agencies such as OCC and FDIC. He is a Review Board Member and Faculty member at the Association of Certified Anti-Money Laundering Specialists, and the North & South Metro Atlanta Compliance Roundtable Founder and Chairperson at the Community Bankers Association.
He served as Executive Vice President and Chief Compliance Officer at Origin Bank, and in a similar position at Hamilton State Bank. During his career he was responsible for all aspects of Regulatory Compliance, he devised comprehensive BSA/AML Programs including complex layers of investigations and an enhanced monitoring system to exceed Supervisory Expectations, and developed comprehensive risk assessments, audit schedule and compliance testing programs addressing regulatory inventory of risks.
Mr. Simmons served the Office of the Comptroller Currency (OCC) and the Federal Deposit Insurance Corporation (FDIC) as Compliance/ BSA Specialist Bank Examiner. During his tenure with the OCC he was the functional Examiner-in-Charge (FEIC) on complex BSA & Compliance examinations, and the Supervisory Review Examiner for BSA/AML, fair lending, and CRA examinations.
He evaluated effectiveness of AML systems (such as FCRM, Bankers Toolbox, and FIS (Prime) and formulated opinions on the use of such systems. He also worked directly with Supervisory office and legal staff regarding BSA/AML violations, MRAs, and consent order issuances, providing guidance and direction to financial institutions regarding resolution of these matters.
In addition, he served as the General Audit Manager for a multi-billion dollar financial institution, and he served as a Compliance Officer for several financial institutions. View full Vitae.
Areas of Expertise:
Finance
Anti-Money Laundering
Bank Secrecy Act Compliance

Financial Crimes Risk Management
Regulatory Compliance
AML / BSA Risk Management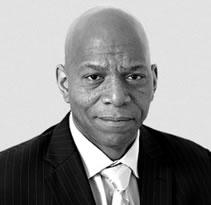 Kevin D. Oden, Managing Director, has unrivaled Financial Risk Management expertise and over 30 years of financial markets experience with leading financial institutions firms Wells Fargo and Goldman Sachs, holding executive positions.
Mr. is an innovative risk manager and entrepreneur with a strong track record of leading risk teams to the forefront of industry practice. He currently serves on the Board of Directors of the Risk Management Association (RMA) and on the RMA Journal Editorial Advisory Board and the financial technology firm Scienaptic Systems.
During his career, he managed small and large teams (as many as 4000) across a number of risk disciplines including market risk, counterparty risk, model validation, risk model development, operational risk, cyber security, financial crimes and compliance. Developed an industry leading practice in model risk management with patents pending on several innovations in system design. Highly successful at building working relationships with business leaders as well as U.S. and foreign regulators.
Mr. Oden has over 30 years of industry experience, including risk management, trading, sales, portfolio management. Superior quantitative background and communication skills provide a unique ability to deliver risk insight to all stakeholders and influence decision making throughout the firm. He was a member of Wells Fargo's management committee and Asset Liability Committee (ALCO).
Dr. Oden was an Executive Vice President and Head of Operational Risk and Compliance within Corporate Risk at Wells Fargo & Co., managing second-line risk activities across information security, financial crimes risk, model risk, operational risk, regulatory compliance risk, and technology risk. Prior to this he was the Chief Market & Institutional Risk officer for Wells Fargo & Co. View full Vitae.
Areas of Expertise:
Market, Credit and Counterparty Risk
Operational Risk
Risk Model Development and Validation

Risk Management and Compliance
Portfolio Management
Asset and Liability Management