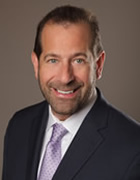 Dr. John E. Schneider, PhD
, CEO and Founder of Avalon Health Economics, is a
Health Care Economist
with over 25 years of experience. He provides Expert Witness services for cases involving the
Economic and Organizational
aspects of the
Health Care Industry
. Dr. Schneider earned his PhD in Health Services and Policy Analysis from the University of California Berkeley, with a concentration in health economics. His background includes professional appointments at the Center for Health Economics Research (Waltham, MA; now part of RTI International), and the California Association of Health Plans (Sacramento, CA).
Dr. Schneider is an adjunct faculty in the Department of Economics at Drew University and Faculty Affiliate of the Petris Center on Health Care Markets at the University of California Berkeley. His previous positions include Senior Director at Oxford Outcomes, Ltd., Principal and Senior Health Economist of Health Economics Consulting Group, LLC (which merged with Oxford Outcomes in late 2009), and Director of Research at the California Association of Health Plans.
Dr. Schneider has extensive knowledge and experience providing health economics analysis, advice, and testimony in support of litigation. He serves as an Expert Witness for both Plaintiff and Defense. Dr. Schneider's clients include law firms, federal and state agencies, health care trade associations, and other health care organizations.
Areas of Expertise
:
Analysis of Medical Care Costs
Medical Bill Valuation
Health Insurance and Managed Care
Regulation
Hospital Competition
Specialty Hospitals

Physician Ownership
Outcomes Research
Technology Assessment - Trademark Infringement
Process Change
Insurer - Provider Contracting Disputes
Health Care Antitrust
View Consulting Profile
.
Robert Ohsfeldt, John Schneider
The Business of Health examines the influence of market competition and government regulation on hospitals, health insurance, managed care plans, and prescription drug advertising. Reformers must determine which components of the system are suitable for market competition and which would benefit from more direct government control.