Construction Strategies provides a complete range of Construction and Construction Consulting services. They offer pre-construction services for owners considering future projects who need assistance in evaluating the feasibility and conceptual costs. Construction Strategies also offers post construction services for owners who are facing close out problems including conflict resolution, mediation assistance, close out service completion, punch lists, and warranty assistance.
Pre-Construction Services

Value Engineering Analysis
Constructability Reviews
Design Team Management
Scope Package Development
Estimate Evaluations
Bid Evaluations & Recommendations
Contract Negotiation Support
Program Procedures
Scheduling Development or Analysis

Post-Construction Services

Change Order Negotiation
Contract Administration
Dispute Resolution
Management Information System
Document Control Systems
Post Completion Analysis
Quality Control Inspections
Code Compliance Inspections
Close Out Evaluation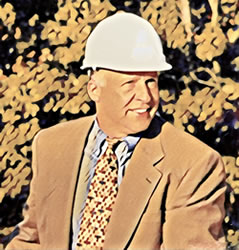 Principal, Sanford C. Loy , CCM, B.Arch, MSCE, has over 40 years of experience in the Construction Industry. Mr. Loy has Degrees in Architecture and Engineering. A Certified Construction Manager (CCM), he is committed to the Code of Ethics and Standards of Professional Practice established by the Construction Management Association of America. CCM is the ANSI accredited professional designation for construction management and is the gold standard for CM service providers in over 145 countries.
Background Experience - Mr. Loy's experience spans virtually every type of building and design process. His strength centers on his understanding of the dynamics and interactions of the various trades and professions unique to every building project. He has experience with Construction Management at Risk, Construction Management Agency, Design-build, and Design-bid-build. Having successfully managed the completion of over one billion dollars of construction, Mr. Loy served as a Regional Engineer for the American Institute of Steel Construction and as Director of Construction and Development for Belz Enterprises, the largest development company in Tennessee, before founding Construction Strategies in 1988.
See more at our website: https://www.construction-strategies.com
The construction industry is gigantic.....it has been around for centuries in this country alone....an industry with that much inertia does not embrace change easily. Introducing new processes and methodology is much like trying to turn an aircraft carrier with a boat oar. You can get beat up pretty good and not even effect the ship!
---