Overhead Crane Consults, LLC, is an overhead crane consulting company. Although they do not build cranes or have any affiliation with crane builders, they help level the playing field between an inexperienced buyer and a very experienced seller. Overhead Crane Consults has extensive experience with Overhead Bridge Cranes, Gantry Cranes, Jib Cranes, Hoists, Monorails, and Crane Runway Systems. Services Include:
Custom Crane Specification Writing
Custom Crane Safety Programs
Expert Witness Services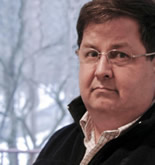 D. Larry Dunville has over 35 years of Overhead Crane experience. Mr. Dunville has built, installed, engineered, estimated, sold and serviced overhead bridge cranes. He has sat on the industry committees that wrote the crane specs for the steel industry, written articles, and taught professional architects and engineers about the special requirements to be aware of when designing buildings that will house overhead cranes.
D. Larry Dunville's Video Introduction
In the early 90's, Mr. Dunville lead the effort to become one of the first cranes builders in the US to attain ISO9001 certification, which lead directly to Dearborn Crane and Engineering winning the Indiana Governor's Quest For Excellence Award and the Indiana University Kelly School of Business Growth 100 two consecutive years.
Business Experience - Mr. Dunville served as the Owner/President of Dearborn Crane & Engineering Co., a builder and installer of overhead cranes and crane runway systems, from 1975-2012. He was also the former Owner/President of Xcel Computer Systems, a CAD/CAM systems integrator. Mr. Dunville is currently the Owner/President of Digital Industrial Marketing, LLC (2014 to present) and Overhead Crane Consulting, LLC (2016 to present). Dennis Dunville is a regular public speaker for training sessions to professional and trade groups. He taught the overhead crane portion of the OSHA 10 & 30 hour course for Northern Indiana NIOSHA office and overhead crane design classes to dozens of architect, engineer, and contracting firms. Mr. Dunville is a member of the AISE/AIST committee's #6 & #13 that wrote the overhead crane specs and the specs for metal buildings with cranes, for the US Steel industry and currently publishes crane installation, crane safety, and crane control articles for industry trade journals.
Larry is the former Executive Director of the Crane Certification Associaiton of America and a member of ASME/ANSI B30.2 Overhead and Gantry Cranes Committee that writes the specs for the US crane industry.
Overhead Crane Arizona Office
3606 N. Larrea Lane
Tuscon, AZ 85750
Telephone: 574-210-8612
Overhead Crane Michigan Office
12666 Highland Shore Drive
Sawyer, MI 49125
Telephone: 574-210-8612
Knowing how cranes should be used, and how they should not be used, is critical to crane safety. Overload, side pull, limit switches, secondary braking devices, using the reverse direction for speed control, and daily inspections are surrounded by myth and mystery in the workplace.
---
Think you've done everything a prudent person should do to make sure your workers are safe? Think you've done everything necessary to protect yourself and your company against a wrongful death suit? Well, I've got news for you, it's not good and here's why
---
You have a shiny new building with a shiny new crane and everything looks great. For some reason, though, the crane won't clear the building columns, even though the contractor and the crane manufacturer are saying everything is to spec and it's not their problem. Common sense says somebody is wrong and that somebody should have to pay (because it's going to cost a bundle).
---
It is absolutely critical in the evaluation of a legal case involving cranes, to determine what type crane is involved. The word "Crane" is a generic term that covers virtually anything that lifts with a hook, but each crane type is a whole different industry with different industry associations (which compile the industry product specifications), different governing specification and different OSHA requirements. As a matter of fact, some cranes don't even have hooks!
---