Eureka Software Solutions, Inc.
is a
Software Development and Consulting
business with over 30 years of hands-on experience in the
Computer, Software, and Technology
industries. Eureka and its team of professionals provide an unparalleled understanding of nearly every facet and factor involved in a complex software or computer related litigation scenario. Eureka's clients have included Global 1000 and Fortune 500 companies in industries such as Enterprise, Finance, Military and Defense, Transportation, Oil and Gas, Security, Healthcare, and Automotive.
Eureka Services and Practical Implementation of Expertise
:
Review and comparison of software source code and functionality in relation to contractual commitments and requirements and/or protected intellectual property including, trade secrets, copyrights and patents
Computer / Software Forensics – able to reverse engineer and reconstruct hardware and software environments from backups, remnants and fragments of deprecated software. Eureka IT and Software development team is skilled at re-creating historical hardware and software environments
Investigation and assessment of software project bidding, planning and performance with particular attention to adequacy of discovery, specifications, cost estimates, schedules, and deliverables
Functional and performance testing of software against applicable specifications, warranties or industry standards using proprietary and commercial testing tools and techniques
Evaluation and use of both traditional and modern software development techniques and strategies, including creative payment structures related to software application/effort valuation and intellectual property licensing and ownership
Reviewing and exercising software applications and IT networks to expose and correct security issues and weaknesses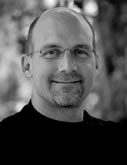 Founder and CEO,
Monty G. Myers, PE
, is an active
Software Industry Executive
with 30+ years of experience. Mr. Myers is involved in all aspects of the daily management and operation of Eureka, including business development, contracts, customer relations, project scope, execution and oversight, strategy and management, hiring, and finance.
Mr. Myers has negotiated and performed hundreds of real-world software and technology contracts and statements of work involving complex software project and licensing terms and conditions including material intellectual property aspects. He is actively engaged in handling and protecting the confidential, proprietary, and trade secret information and technology of Eureka and its clients.
View Monty Myers' Expert Witness Profile
.