E911-LBS Consulting is a premier provider of business, product, and technology strategy and implementation services for enterprises, start-ups, and public sector entities looking to capitalize on Location Information. With market leading expertise in all forms of indoor and outdoor location technologies including GPS, Beacons, RFID, RTLS/Wi-Fi, network-based methods, and various combinations and hybrids, E911 provides services to ensure fully functional and integrated indoor and outdoor applications to maximize ROI and customer success. Mobile Location Strategy Development and Implementation Services
LBS Product Strategy Development
Indoor and Next Generation (NG) E911 Technical Strategy Development
Business Process and Business Case Development
Competitive Assessment and Analysis
Marketing Strategy Development
Operations Strategy Development
Market Launch Planning and Program Management
Expanded - LBS Privacy Policy and IT Architecture Development
Connected Car Privacy and Security Design
Mobile Location Product Design and Implementation Services:
LBS and E911 Application Design and Development
Indoor and Outdoor Location Determination Technology Design, Evaluation and Selection
Mobile Application Requirements Definition
Mobile / Backoffice IT Integration Planning
Sales / Service Mobile Technology Optimization
Implementation Roadmap Development
Product Realization, Implementation Management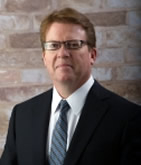 David H. Williams is an internationally-known expert in the Wireless / Mobile Location field and President and Founder of E911-LBS Consulting. With over 100 projects in mobile communications and information technology solutions design, selection, implementation and ongoing management, he has extensive experience in the activities and issues needed to get applications to market, including planning and design at the application, system, interface / integration, network, IT, operational and customer facing levels. Mr. Williams is an expert in the full range of business and consumer location-based services (LBS) that utilize these technologies. His client list includes Apple, AT&T, General Electric, General Motors, Google, HERE, Kaspersky Internet Security, LOCAID, Nextel, Qualcomm, Peschke, Samsung, Sprint, Toyota, and Verizon. Mr. Williams has been published and quoted by leading magazines and newspapers about location-related services, including The New York Times, CBS News.com, The Boston Globe, Computerworld, Directions Magazine, Mission Critical Communications, Popular Mechanics, and RFID Journal. He has also published numerous research reports and dozens of location-related articles, and tracks and analyzes leading companies in the LBS industry, particularly with respect to their product and technology strategies, competitive capabilities, and implementation issues. View David Williams' Expert Witness Profile.