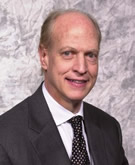 Steven A. Eisenberg, FSA, MAAA
has over 45 years actuarial experience. He offers litigation support nationwide with regard to personal injury and wrongful death economic damages, appropriate mortality, life expectancy (note: population tables, that have not been modified by an actuary for lifestyle, chronic illnesses, family history, result in unreasonably long life expectancies), interest (discount) rates, future increases in income (note: historical experience indicates that wage inflation rates are lower than discount rates). His litigation support also includes life insurance product design and pricing, compensation, illustrations, administration and management services, policyholder tax issues, and product appropriateness.
Background Experience
- Throughout his career, Mr. Eisenberg worked extensively in litigation support as an expert witness including actuarial design, administration and illustration of various life insurance and annuity products, both traditional and non-traditional, universal life (or excess interest products), and both general account and separate account variable insurance products. His expert work includes pricing these products and developing appropriate actuarial assumptions (e.g. mortality and life expectancy, interest and discount rates, agent or broker compensation and expense assumptions).
He is also a co-inventor of several patents dealing with financial derivatives(swaps) relating to longevity and mortality mitigation.
In 1986, Mr. Eisenberg pioneered the development of large case COLI and BOLI and unwind strategies that are still used today. He is a renown expert in designing, developing, and evaluating Bank owned life insurance (BOLI) and Corporate owned life insurance (COLI) programs for insurance companies, banks, other financial institutions, brokers and litigation clients. This includes developing appropriate actuarial assumptions (mortality and longevity, lapses and surrenders, expenses, taxes, interest and discount rates, compensation, policy dividends and life insurance company profitability and investment exposure (disintermediation)). He also developed administrative procedures, sophisticated illustration systems (for example, utilization of policy loans and partial surrenders) and insurable interest issues. His expertise includes policy owner tax issues (e.g. Section 264, 7702, 7702A, 1035) and legislative changes. He has evaluated the appropriateness of these products (general or separate account including stable value) for corporate and bank policy owners, including the accounting and financial impact to the policy owners.
Mr. Eisenberg is a Fellow of the Society of Actuaries (1973) and a Member of the American Academy of Actuaries (1975). He has served as an Instructor of Actuarial Science at Georgia State University and delivers lectures and seminars to associations throughout the United States.
His services are offered to clients nationwide.
Litigation Support
- Mr. Eisenberg currently provides expert litigation support for all aspects of life insurance and personal injury. He is a renowned expert in:
COLI / BOLI Product Design
Assumptions & Contracts
Tax History
Broker
Consultant
Third Party Administrator

Marketing and Administration
Compensation and Standards of Practice
Benefit Funding and Financial Analysis
life settlement
Loss Determination
Personal Injury economic Damages
Life Expectancy and Mortality
View Steven Eisenberg's Consulting Profile
.