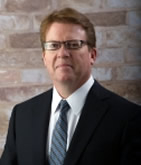 David H. Williams
is an internationally-known expert in the
Wireless / Mobile Location
field and President and Founder of E911-LBS Consulting.
Litigation Support
- Mr. Williams provides the highest quality and most impactful expert witness services related to wireless location, across the full range of IP / Patent, criminal, and civil case dimensions from the most technical to those regarding business methods. His services include forensic analysis, reports, and testimony on the validity and accuracy of various types of cell phone location surveillance devices and associated tracking using GPS, Call Detail Records(CDRs), Cellebrite data extraction, and other location data sources. Mr. Williams has successfully provided expert witness services in over 35 patent, civil, criminal, anti-trust, and ITC cases, including several successful Inter Parte Reexaminations (IPRs) and numerous civil, criminal, and law enforcement administrative proceedings. His credentials in wireless location prior art go as far back as the early 1980s. He has been deposed 4 times and testified in arbitration proceedings.
The basis of Mr. Williams' expertise is his 30+ years in mobile/wireless communications and information technology solutions design, selection, implementation and ongoing management, Mr. Williams has extensive experience in the activities and issues needed to get mobile location applications to market, including planning and design at the application, system, interface / integration, network, IT, operational and customer facing levels.
Mr. Williams has extensive expertise in all aspects of LBS delivery across the mobile location ecosystem including enabling network communications, location technologies / sensors, map data, geospatial platform / Geographical Information Systems, GPS and other location chipsets, location data management, and device, infrastructure, and integration providers.
David Williams has developed and implemented industry-leading product and technology strategies and solutions for numerous LBS applications and markets and provides consulting and research services to some of the leading carriers and enterprises in the U.S., Asia, and Europe. His client list includes Apple, AT&T, GE, General Motors, Google, Houston Police Department, Los Angeles District Attorney's Office, Samsung, Sprint, Toyota, Verizon Wireless, and numerous medium, small, and startup companies, plus numerous law firms of all sizes.
Areas of Expertise
:
Mobile Location-Based Services
Wireless 911 (E911); NG911
GPS Systems; Network-Based Location Determination Systems
Indoor Location Systems, incl. Real Time Location Systems (RTLS); RFID and other RF-based Location systems; WiFi-enabled positioning systems (WPS); Beacon-based systems; Hybrids/Combinations
Wireless Network Location Design
Location Data Privacy Protection and Data Security Design

People, Wearables Tracking / Monitoring
Asset Tracking / Location Management
Telematics / Driverless Car Ecosystem
Navigation Systems; PNDs
Map Data, Digital Mapping and GIS
Vehicle-to-Vehicle; Fleet Management
Mobile Social / Business Networking
GPS Forensics; Mobile / IT Integration
Location-centric Process Design
Mobile Product Design / Implementation
M2M, Smart Grid / Energy Systems
LBS Big Data and Cloud Computing
View David Williams' Consulting Profile
.