Medical Device, Biotech, Failure Analysis, Mechanical Eng, Materials, Design, Reliability, Consultant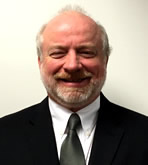 Parnell Engineering & Consulting (PEC) is a high-tech Mechanical Engineering Consultancy located in the heart of Silicon Valley. PEC focuses on providing technical support for early stage medical device and technology companies nationally and internationally. T. Kim Parnell, PhD, PE, Principal and Founder of PEC, is a Mechanical Engineering consultant with strong experience in a number of technology areas. Dr. Parnell holds PhD and MSME degrees from Stanford University in Mechanical Engineering and a BES from Georgia Tech. He specializes in the mechanical engineering design and behavior of Biomedical Devices, Superelastic and Shape Memory Metals (Nitinol), Bioabsorbable Polymers, Composites, Fiber-Reinforced Materials, Electronics, and Consumer Products.. Dr. Parnell consults actively in these areas using finite element analysis and other advanced technologies to improve designs, to perform failure analysis, and to improve reliability. Dr. Parnell served on the Mechanical Engineering faculty at Santa Clara University from 2010-2012 and was previously a Visiting Associate Professor at Stanford University. He lectured in the Stanford Composites Design Program, and is a coach and mentor for the innovative Stanford Biodesign Program. He has worked for companies including MSC Software, Rubicor Medical, Exponent Failure Analysis Associates, SST Systems, ATT Bell Laboratories, Stanford University, and General Motors. Areas of Expertise:
Medical Device / Biotechnology - Cardiovascular, Orthopedic, Orthodontic
Patents & Intellectual Property
Plastics, Molding, & Manufacturing
Composite Materials Design & Damage
Materials & Metallurgy
Failure Analysis & Reliability
Fracture & Fatigue
System Specifications & Test Procedures
Telephone Set Design; Keypads
User Experience & System Interaction
User Interface Design
Software Design, Development, QA
Green Energy: Wind Energy, Electric Vehicles, Battery technology, Solar
Structural Mechanics, Fluid Mechanics, Heat Transfer, & Thermodynamics
Finite Element Analysis of Structures and Fluid / Heat Transfer (FEA/CFD)
Piezoelectric components
Transducers, Accelerometers, MEMs
Vehicle & Heavy Truck Crash Worthiness
Shock & Vibration Sensitivity
Selected Professional Memberships:
Registered Professional Engineer (Mechanical), California
ASME (American Society of Mechanical Engineers), Fellow
SAE (Society of Automotive Engineers), Member
IEEE (Institute of Electrical & Electronics Engineers), Senior Member
ASM International, Member
SMST (Shape Memory and Superelastic Technologies), Member
Rail residual stress distributions can be complex and variable in nature, as different manufacturing techniques produce varying stress magnitudes and distributions. To evaluate the effect of residual stresses on rail integrity, an analysis technique was sought that could quantify the effect of these stresses on web crack propagation.
---
The computer program LS-DYNA3D was used to simulate the behavior of a specific, though representative, heavy truck cab-over tractor-trailer vehicle during a full 180° rollover event. These simulations provide a key component in the development of a physical testing procedure for evaluating structural integrity and occupant crash protection system designs in heavy trucks.
---
The United States Food & Drug Administration (FDA) requirements for Class III implantable medical devices requires a 10 year life, or approximately 400 million cycles of service.
---