Bank Resources and Solutions is an executive management consulting group that has provided Financial, Operations, and Regulatory / Compliance consulting services nationwide to financial institutions, attorneys, and regulatory authorities since 2008. Their services include:
Executive Management & Strategic Planning:
Directors' and Officers' Corporate Governance
Standards of Care, Actions, and Negligence
Industry Standards, Management Practices, and Procedures
Strategic Planning and Implementation
De novo Start-ups; Board and Executive Staff Selection, Obtaining Regulatory Approval, and Capital Campaigns
Bank Operations and Administration:
Development and Implementation of Effective and Compliant Policies and Procedures
Internal Bank Control Reviews
Forensic Accounting, Detection of Money Laundering, Bank Fraud, and Embezzlement
Human Resources; Employment, Training, and Compensation
Lending:
Unique Perspective from CEO level from Policy Approval Through Underwriting, Approval, Review, Administration, and Collections
Bank Regulations, Industry Standards, Credit Policy Issues, and Best Practices
Real Estate Appraisals, Title Insurance, Guarantees, and Lender Liability Issues, including Negligence, Forensic Accounting, Troubled Debt Restructuring, Other Workout Strategies, and Administration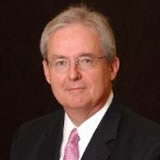 Mark C. Riley is an experienced and successful former Bank Chief Executive Officer whose background includes leading the turnaround of two banks that had been operating under regulatory agreements upon arrival. Mr. Riley's relevant experience was overseeing all areas of his banks including the development, approval, and implementation of effective risk management programs. For example, as CEO, Mr. Riley was involved in all phases of lending from business development to credit analysis and underwriting to overseeing loan approval and review process, providing due diligence of client bank loan portfolios, developing and overseeing workouts of nonperforming loans.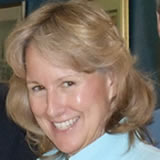 Susan E. C. Riley is an experienced Senior Officer whose background includes the total responsibility for creating and managing the enterprise-wide systems of two denovo banks. Her relevant experience also includes creating and managing the Human Resources Department, Compliance, IT and IT Security, BSA/AML, ACH, Vendor Management, and related contract negotiations and Retail Bank Management. As co-founder, Mrs. Riley has analyzed, recommended, and implemented complex banking software within tight guidelines. She has established a solid reputation as a "no-nonsense, identify the challenges, develop effective strategies and get the solutions in place" administrator.
After over 34 years in bank management, including being Director, President and CEO of two banks, providing expert witness services to attorneys representing banks, bank customers, vendors and regulators has illuminated some fundamental certainties in U.S. financial services.
---