ANNA
is a mechanical and electrical engineering firm dedicated to
Gas, Coal-fired, Hydroelectric, and Nuclear Power Generation
. ANNA has global relationships that augment their ability to solve any power generation problem, no matter how specialized or complex.
Services Include
:
Design and Construction
Startup, Troubleshooting, Modifications, and Additions
Forensic and Expert Witness Services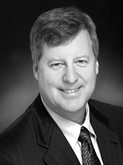 Principal,
Ole E. Haaland, PE
, has thirty four years experience in power production, design, construction, and commissioning, with 30+ years managing people and projects.
Mr. Haaland is a registered professional engineer in Maryland and held a Senior Reactor Operator's license at Indian Point #3 Nuclear Power Plant. His experience is in conventional, nuclear, and alternate fuel power plant mechanical and electrical systems management, design, construction, plant outage management, start-up, performance testing, and operation.
Mr. Haaland has performed as aProject Manager, Construction Manager, and Commissioning Manager for several Greenfield power projects and other prime movers around the globe. He has successfully engineered, estimated, planned, executed work, and provided troubleshooting services on electrical switchgear, voltage regulators, plant control and automation systems, steam turbines, hydro turbines, diesel generators, steam generators, isolation valves, engine exhaust systems, heat recovery systems, condensate polishers, feed water heaters, main condensers, and moisture separators.
View Ole Haaland's Expert Witness Profile
.